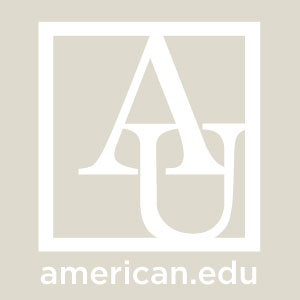 Patricia Sykes
Associate Professor
Department of Government
Professor Sykes focuses on the U.S. presidency, comparative executive leadership, political parties, democratic theory, and political development. She's the sole author of two scholarly books – Presidents and Prime Ministers: Conviction Politics in the Anglo-American Tradition and Losing from the Inside: the Cost of Conflict in the British Social Democratic Party. She's written numerous book chapters in texts edited by internationally renowned scholars, and her articles appear in journals such as Studies in American Political Development and Presidential Studies Quarterly. She's delivered expert testimony before the Committee on Rules in the U.S. House of Representatives and provided political analysis for several news organizations. She's a past recipient of grants from the National Endowment for the Humanities and the Lilly Endowment. She's a former Fulbright Senior Scholar at Trinity College Dublin, a former Visiting Research Fellow at Australian National University and the 2008 Fulbright Distinguished Chair in American Political Science in Australia. In 2010 the Canadian Government granted Sykes a Faculty Research Grant.
For a complete bio please feel free to read below.

Degrees

Ph.D. Yale University
M Phil. Yale University
M.A. Yale University
B.A. Boston College
Loading ...

OFFICE

SPA - Government
Ward - 222
FOR THE MEDIA

To request an interview for a
news story, call AU Communications
at 202-885-5950 or submit a request.
Teaching
Fall 2015

GOVT-652 Presidency & Executive Branch

GOVT-899 Doctoral Dissertation
Spring 2016

GOVT-110 Politics in the U.S.

GOVT-406 American Political Thought

GOVT-899 Doctoral Dissertation
AU Expert
Area of Expertise: The presidency (current and historical); presidential elections; political parties; executive-legislative relations; media politics; women leaders and women in politics; national government and politics in the United States, United Kingdom, Republic of Ireland, Canada, Australia, and New Zealand

Additional Information: In both her teaching and her research, Patricia Sykes focuses on the U.S. presidency, comparative executive leadership, political parties, democratic theory, and political development. She is the sole author of two scholarly books – Presidents and Prime Ministers: Conviction Politics in the Anglo-American Tradition and Losing from the Inside: the Cost of Conflict in the British Social Democratic Party. The reviewer for the American Political Science Review praised Presidents and Prime Ministers as "an important, original work that makes a major contribution to our understanding of political leadership" and concluded it will "stimulate debate on how best to understand and evaluate the critical components of successful leadership." Sykes has also written numerous book chapters in texts edited by internationally renowned scholars, and her articles appear in distinguished, peer-reviewed journals such as Studies in American Political Development and Presidential Studies Quarterly. She has delivered expert testimony before the Committee on Rules in the U.S. House of Representatives and provided political analysis on CBS, NBC, CNN, the BBC, and for other national and international news organizations. She is a past recipient of grants from the National Endowment for the Humanities and the Lilly Endowment. She is a former Fulbright Senior Scholar in political science at Trinity College Dublin, a former visiting research fellow at the Research School of Social Sciences at Australian National University, and the 2008 Fulbright Distinguished Chair in American Political Science in Australia. In 2010, the Canadian government granted Sykes a Faculty Research Award for her research on female leaders in Canadian politics. She is currently writing a book on women as executive leaders in Anglo-American systems.

Media Relations
To request an interview please call AU Media Relations at 202-885-5950 or submit an interview request form.