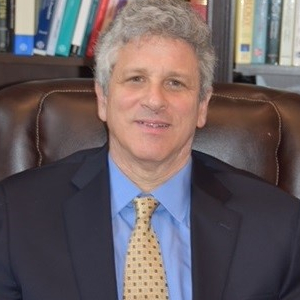 Reuben Guttman

Adjunct Professorial Lect Department of Government
Bio

Reuben Guttman is a founding member of Guttman, Buschner & Brooks, PLLC where his practice involves civil rights, whistleblowers, class actions and complex litigation.
The International Business Times has referred to him as "one of the world's most prominent whistleblower attorneys." Citing "wins recouping billions of dollars for the federal and state governments," the Boston Globe's STAT News referred to him as the "The Lawyer Pharma Loves to Hate."
Guttman has represented workers, unions, and pension funds in complex litigation and for over a decade served as the chief outside counsel to the Oil, Chemical & Atomic Workers in a series of labor and environmental cases that enhanced safety and environmental conditions at Manhattan Project nuclear weapons sites while driving dread disease compensation legislation for nuclear weapons workers across the nation.
In 2020, serving as lead counsel in a federal class action law suit against the South Carolina Department of Corrections, he secured a consent order mandating Hepatitis C testing and treatment for 17,000 inmates.
Guttman has been adjunct professor at Emory Law School and a Senior Fellow at Emory Law's Center for Advocacy and Dispute Resolution, and he is a Founder and Senior Advisor to the Emory Corporate Governance and Accountability Review (ECGAR). He has taught trial advocacy and complex case investigations in the United States, China, and Mexico, and he has co-authored three case files, two published by Emory Law and one published by the National Institute of Trial Advocacy where he has been a faculty member.
Guttman has written or co-authored more than 100 articles or opinion pieces and multiple book chapters; his article, Pharmaceutical Regulation in the United States; a Confluence of Influences, was translated and published in Mandarin in the Peking University Public Interest Law Journal, Vol 1, Page 187 (2010).
He is co-author (with J.C. Lore III of Rutgers Law) of the book, Pretrial Advocacy (Wolters Kluwer Spring, 2021). He is a chapter co-author (with Traci Buschner) and wrote the introduction for Remote Advocacy: A Guide to Survive and Thrive (Wolters Kluwer and National Institute of Trial Advocacy, 2020).
Guttman is a Fellow of the American Bar Foundation and he has been a member of the Board of Directors of the American Constitution Society (ACS) where he is currently a member of the ACS Board of Advisors.
Guttman received his JD from Emory University and his BA in American history from the University of Rochester. He is the founder of www.whistleblowerlaws.com. He began his legal career as a Washington, DC counsel for the Service Employees International Union, AFL-CIO where he served for five years.
Spring 2023
GOVT-455 Equal Protection

HNRS-098 Honors Capstone Supplement
Fall 2023
GOVT-455 Equal Protection