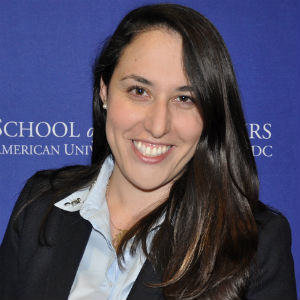 Samantha Guthrie

Adjunct Instructor Department of Government
Degrees

M.A. Political Science, American University <br> B.A. Political Science, The Pennsylvania State University <br>
B.A. Journalism, The Pennsylvania State University

Favorite Spot on Campus

Women and Politics Institute

Favorite Place in Washington DC

U.S. Capitol Building

Bio

Samantha Guthrie is a doctoral candidate in the Department of Government studying American Politics. Her research interests include, executive and legislative relationships, state politics, the presidency, Congress, and elite political behavior. Samantha graduated from Penn State in 2011, where she earned her B.A. in both Political Science and Journalism. Prior to attending American University she worked at the Leukemia and Lymphoma Society, traveling to schools throughout NYC raising awareness of blood cancers and the importance of charitable giving.


Her dissertation focuses on the relationship between an executive and his or her legislature, examining what institutional or behavioral factors may influence the power dynamics between the branches.