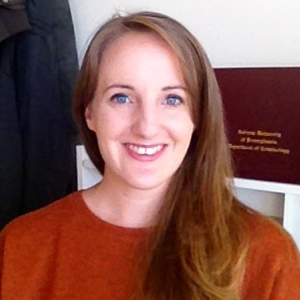 Sydney Bender

Adjunct Instructor Department of Justice, Law & Criminology
Degrees

M.A., Criminology, Indiana University of Pennsylvania

B.A., Legal Studies, Chadron State College

Bio

Sydney Bender is a PhD student in the department of Justice, Law, and Criminology at American University. Her primary research interests include variation in gender-based violence, the use and consequences of wartime sexual violence, and crime and justice in post-conflict states. Sydney earned her M.A. in Criminology from Indiana University of Pennsylvania where she worked on research projects examining issues in juvenile justice as well as in cross-cultural and qualitative research.