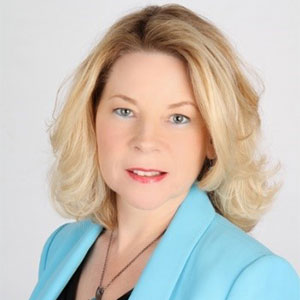 Sandra Donati

Adjunct Professorial Lect Department of Public Administration and Policy
Degrees

Educational Specialist Degree in Advanced Leadership Education

Bio

Sandra Donati focuses on leadership development, executive coaching, building high-performing teams, federal government workshop facilitation, and strategic planning. She works with senior leaders to create organizational vision and alignment, cultivate emotional intelligence, develop inclusive work environments, ensure good communication, and improve leadership effectiveness. Sandra's particular focus is on change leadership.

Sandra spent thirty-three years serving her country in the Department of Defense. She served in several leadership roles culminating in her final role as the Pentagon Force Protection Agency Leadership (PFPA) Academy Provost. She taught, led organizational change, and graduated over 200 students. Sandra is responsible for strategizing and implementing the PFPA leadership academy concept, ensuring that all agency leaders are properly trained and ready to perform their mission in a real-world threat-based environment. She received a Secretary of Defense Medal for Exceptional Civilian Service in 2015 for her leadership academy efforts. 

Sandra is the President InteGreat Peak Performance, a veteran-owned small business. She has coached, consulted, and facilitated workshops with a variety of government, and non-profit organizations, including the White House National Security Council, Office of Management and Budget, The United States Courts, Facilities and Security Office, the Department of Transportation, The Department of Defense, The Department of Energy, National Nuclear Security Agency, the Patent and Trademark Office, the U.S. Secret Service, the DHS, Cybersecurity & Infrastructure Security Agency, and National Aeronautics and Space Administration (NASA).

Sandra is an ICF Professional Certified Coach. She has post-graduate certificates in Organizational Leadership Development and Change Management from Georgetown University, the Professional Science of Change Management, the Harvard Kennedy School for Executive Education: The Art and Practice of Leadership Development, and Leadership that Gets Results programs. She has an Educational Specialist degree in Advanced Leadership Education from Regent University. Sandra is certified in various assessment tools, including the Myers Briggs Type Instrument, Clifton Strengths Assessment, CCL 360 Benchmarks Assessment Suite, Everything DISC, and the Hay Group Emotional Social Competency Inventory (ESCI).
Spring 2023
PUAD-054 Organization Diagnosis/Change: Org Diagnosis/Change OE91

PUAD-054 Organization Diagnosis/Change: Org Diagnosis/Chge DHS93

PUAD-054 Organization Diagnosis/Change: Organztn Diagnsis/Chng USSS9B