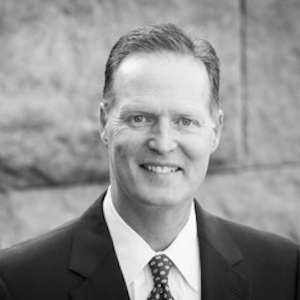 Tracy Burnett

Adjunct Professorial Lect Department of Public Administration and Policy
Degrees

B.A., University of Central Florida
M.P.A., American University

Bio

Tracy is a Leadership Coach based in metropolitan Washington, DC. Tracy is passionate about helping leaders discover their path to achieving individual and organizational goals. Tracy is the principal of Burnett Leadership Coaching & Development, which provides one-on-one coaching and leadership development for senior and emerging leaders. As a coach Tracy has purposeful conversations with clients helping them to bring clarity to the issue and develop a plan of action to address it. Tracy believes self-awareness and the ability to communicate are key to being an effective leader.

Tracy's successful 25-year career in Federal law enforcement leading investigations on behalf of the U.S. Departments of Justice, State, and Defense, among others, makes him particularly attuned to the challenges of leading in complex, pressure driven situations. His work around the globe (Bolivia, Peru, Afghanistan, Iraq, Kuwait, Qatar, Egypt, Jordan, South Korea, Germany) also gives him critical perspective on the impact of cultural differences in building unified vision and optimal cooperation within systems.

Tracy is also aware of the challenges of simultaneously leading teams while managing expectations at the highest levels, having directed complex, sensitive investigations while working with Ambassadors, Inspectors General, Military Generals, Congressional Staff, and the White House, as well as multinational organizations.

As a senior leader and a member of the Senior Executive Service (SES), Tracy has revitalized investigative offices, directed and coordinated strategy and implemented effective change processes in areas including budget accountability, policy and procedure, training, communication and talent development.

Tracy holds a Master's level certificate in Leadership Coaching from Georgetown University and has earned his Professional Certified Coach (PCC) certificate from the International Coach Federation. He is certified to use Center for Creative Leadership 360 instruments, HayGroup (ESCI), Leadership Circle Profile, and DiSC assessments. He has a B.A. from the University of Central Florida and an M.P.A. from American University.
Spring 2023
PUAD-028 Executive Skill Modules: Leader as a Coach FS AD 21

PUAD-050 Leadership in Chngng Workplace: Ldrshp/Chngng Wkpl OIG NL 74
Summer 2023
PUAD-050 Leadership in Chngng Workplace: Ldshp/Chgng Wkpl OIG NL 78 W1

PUAD-052 Facilitation & Team Develop: Facilitatin & TeamDev OIGEL44

PUAD-057 Managing Organizational Trans: Managing Org Trans OIG NL 75

PUAD-057 Managing Organizational Trans: Manag Org Trans OIG NL 76 W2

PUAD-057 Managing Organizational Trans: Manag Org Trans OIG NL 77 W2
Fall 2023
PUAD-028 Executive Skill Modules: Leader as a Coach GSA1