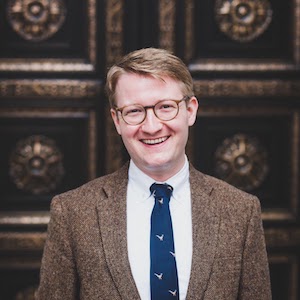 Christopher Utter

Professorial Lecturer Department of Government
Degrees

B.A. St. John's College, 2006

M.A. Georgetown University, 2015

Ph.D. Georgetown University, 2015

Bio

Christopher Utter is a professorial lecturer in the Department of Government in the School of Public Affairs at American University. He has taught courses in the history of political philosophy, classical political philosophy, American political thought, American politics, and public affairs. His research focuses mainly on classical political philosophy with a particular interest in the problem of theory and practice in Plato and Aristotle.
Spring 2022
GOVT-105 Indiv Freedom vs Auth

GOVT-105 Indiv Freedom vs Auth

SPA-220 The American Constitution
Summer 2022
GOVT-102 Natl Studnt Ldrshp Conf Topics: Political Action & Public Pol
Fall 2022
GOVT-105 Indiv Freedom vs Auth

GOVT-105 Indiv Freedom vs Auth

GOVT-211 Roots of Political Economy