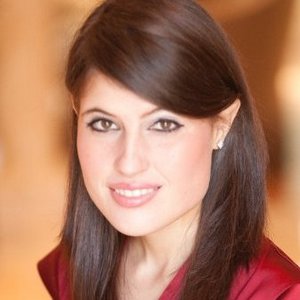 Yusra Shawar

Adjunct Professorial Lecturer Department of Public Administration and Policy
Degrees

BA, University of Virginia
MPH, University of Virginia
PhD, American University

Languages Spoken

English, Arabic

Bio

Yusra Shawar's, MPH PhD research concerns the global governance of health and the politics of health policy processes in low and middle-income countries. Her work has appeared in journals including the Lancet, Lancet Global Health, and Health Policy and Planning. Her dissertation explored the role that knowledge-based communities—known as epistemic communities—play in health agenda-setting processes, both at the global and national levels. Her research has been funded by Save the Children USA, the Conrad N Hilton Foundation, the Office of the Provost at American University, Stanford University, Novartis, and USAID. She is currently involved in the Lancet series on the next generation of gender equality, where she is leading an analysis on the factors shaping attention to gender in global health organizations. She has also conducted research on the political prioritization of other issues, including surgery, urban health, and early childhood development in the global health agenda, and learning in the global education agenda. Previously, she served as a Policy Analyst for the Altarum Institute, where she managed several health program evaluations and research projects. She also completed independent research in collaboration with the United Nations Relief and Works Agency (UNRWA), where she studied access to mental health services among youth refugee populations in Jordan and the West Bank. She currently teaches a policy process course for graduate students at American University. She received her bachelor's degree in international relations and neuroscience and master's degree in public health from the University of Virginia. In 2016, she received her Ph.D. from the Department of Public Administration and Policy at American University. She completed a postdoctoral fellowship at the University of Pennsylvania's School of Social Policy and Practice.