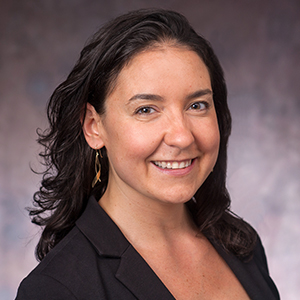 Zoe Root

Adjunct Instructor Department of Justice, Law & Criminology
Degrees

J.D. - Northeastern University School of Law; B.A. Psychology - Vassar College

Bio

Zoë joined JPO after five years as a Supervising Attorney and Staff Attorney at the Bronx Defenders. During her time as a public defender, she represented clients facing felony and misdemeanor charges, trained and supervised first-year attorneys, and acted as the Director of the Prostitution Conviction Vacatur Project, dedicated to helping sex trafficking survivors vacate their criminal convictions. Zoë has extensive experience in criminal justice administration and reform, having worked prior to law school as a Court Representative at the Center for Alternative Sentencing and Employment Services, an alternative-to-incarceration program for juveniles in New York City. She also worked as a paralegal at an immigration law firm, and as a scuba diving instructor in Honduras. During law school, Zoë interned at the Center for Appellate Litigation, the Bronx Defenders, the Committee for Public Counsel Services, and the U.S. Attorney's Office.