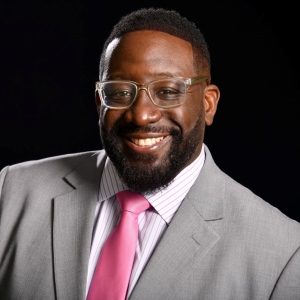 Zuberi Williams

Adjunct Professorial Lect Department of Justice, Law and Criminology
Degrees

Texas Christian University (TCU) - BBA (2000);


Washington College of Law (AU/WCL) - JD (2003);


Kogod School Of Business (AU) - MBA - 2005;

Bio

Zuberi Bakari Williams is an associate judge of the District Court of Maryland, District VI - Montgomery County.


He was appointed by former Governor Martin O'Malley in December 2014. He was later confirmed by the Maryland State Senate and sworn in on January 6, 2015.



At the age of 36, Williams became one of the youngest judges to be appointed in Maryland history.
Spring 2023
JLC-468 Law and Popular Culture
Summer 2023
JLC-444 Topics in Criminal Justice: Pre-Trial Justice
Fall 2023
JLC-468 Law and Popular Culture
Partnerships & Affiliations
Maryland Judiciary
Associate Judge

Pipeline to Practice
Special Advisor (Board of Directors)
Scholarly, Creative & Professional Activities
Selected Publications
If Only We're Brave Enough To Be It:  How Judges, Law Enforcement, and Legislators Can Be the Light Against # LWB Incidents, 70 Am. U. L. Rev. F. 135 (2021). http://www.aulawreview.org/if-only-were-brave-enough-to-be-it-how-judges-law-enforcement-and-legislators-can-be-the-light-against-lwb-incidents/
The Privacy Implications of DUI Refusals and Forced Blood Alcohol Tests: What Judges Can Do?, American Bar Association – Featured Article, 35 Sum Crim. Just. 27 (2020) https://www.americanbar.org/groups/criminal_justice/publications/criminal-justice-magazine/2020/summer/the-privacy-implications-dui-refusals-and-forced-blood-alcohol-tests-what-judges-can-do/
How to Avoid the Top Three Pitfalls of ADR When Your Client Is a Non-English Speaker, American Bar Association, (Co-Authored) (2019) https://www.americanbar.org/groups/litigation/committees/jiop/articles/2019/three-pitfalls-when-client-is-non-english-speaker-adr/
From Clerkship to Practice: Leaning on Your Clerkship to Avoid the Problems of Private Practice, American Bar Association, (Co-Authored) (2019) 
https://www.americanbar.org/groups/litigation/committees/jiop/articles/2019/clerkship-lessons-avoid-problems-private-practice/
Because It Matters: A Tribute to the United States Judge Gerald Bruce Lee, 67 Am. U. L. Rev. 1509 (2018)
Honors, Awards, and Fellowships
Maryland Daily Record's Top Leader in the Law (2019)
Maryland Daily Record's VIP List of Most successful by 40 (2018)
National Bar Association's 40 Under 40 Nation's Best Advocates (2018)
Top 40 Under 40 Emerging Leader in the Washington Metropolitan (2017)
ABA's Section on Litigation Judicial Internship Opportunity Program (JIOP) (2016)
North Star Award from the Sylvania Woods African Americans in the Law Conference (2015)
District of Columbia Office of the Attorney General's (OAG) Extra Mile Attorney Award (2008)
Hariston Alumni Award by the Sylvania Woods African Americans in the Law Conference (2005)