Environment
Climate Change Lessons from Some of the World's Most Vulnerable Communities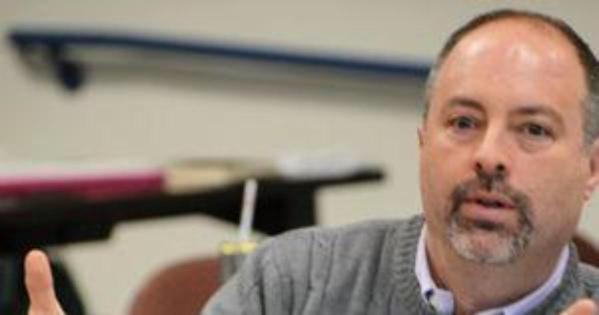 After Hurricane Maria hit the Caribbean in 2017, the small island of Dominica faced a daunting recovery. Damage exceeded two years' worth of the nation's total economic production, 95 people died, and thousands left the country permanently.
Dominica didn't want to rebuild only to be wiped out by yet another storm, so its leaders set out to develop a long-term strategy to protect it from climate change. These efforts to become the world's first climate-resilient nation were the focus of a November 18 online event sponsored by the SPA Center for Environmental Policy and the AU Environmental Science Department.
"There was no blueprint, so we had to chart our own course," said Francine Baron, acting director of the Climate Resilience Execution Agency for Dominica (CREAD) and former minister of foreign affairs. CREAD was established to carry out the action plan, working with the public and private sectors to build back sustainably.
The goal is to "climate proof" the island, as much as humanly possible, from the impact of more frequent and intense storms as well as droughts, coastal erosion, and coral bleaching, said Baron. Dominica's model integrates climate resilience and disaster risk management into national policymaking, from national growth to development planning.  
"We came up with an overarching approach to national development, which makes society and the economy sustainable, protects our natural and built environment, and generates inclusive growth," he continued.  
Metrics helped prioritize projects with the most impact on climate resilience, with an eye to creating communities with well-planned and durable infrastructure able to absorb extreme weather shocks. The nation set 20 climate resistance targets to achieve by 2030, including improving institutions, promoting collective consciousness, protecting natural assets, innovating and strengthening insurance and business regulations, and moving utility lines underground.
"Our Small Island Developing States in the Caribbean continue to be disproportionately affected by climate change and we must take steps that are necessary to build resilience," Baron said. "Dominica hopes to become a model of resilience that can be replicated."
Frequent climate disasters coupled with the recent economic shocks linked to the global pandemic produce an increasing need to rethink development across the Caribbean, said panelist Emily Wilkinson. Wilkinson is a senior research fellow at the Overseas Development Institute, Global Risks and Resilience, and chief scientific adviser for CREAD.
Dominica is especially vulnerable, said Wilkinson. The nation has a small economy, 70% of its land is unsuitable for agriculture, and half of the population lives in a high hazard zone.
She applauded Dominica's locally driven approach, tailored to the small island context and focused on self-sufficiency. "The resilience agenda really puts people at the center, which is absolutely critical," she said, encouraging agreement on these measures, which will demonstrate progress and attract investment.  
Stacy-Ann Robinson, assistant professor of environmental studies at Colby College, noted that many Caribbean island nations face particularly challenging recoveries due to dense populations, heavy reliance on the coasts for tourism or fisheries, and inflexible political institutions and policies.
"The case of Dominica, and indeed that of the Caribbean more broadly, points to how efforts by entire populations can work toward strong climate adaptation and resilience policies," said SPA Professor Todd Eisenstadt, who organized this webinar series exploring environmental challenges in vulnerable areas. "The Caribbean is working hard to achieve cutting edge adaptation standards, and it is vital for us here in the U.S. to help these dramatic efforts being undertaken on our doorstep, and to learn from them."
A final webinar in the series on February 3 will feature Eisenstadt and Aseem Prakash of the University of Washington, as they look to generalize lessons for adaptation policy, along with Tamara Coger of the World Resources Institute and Kanta Kumari Rigaud of The World Bank.