Research
Democratic Erosion Consortium Wins $1.7 Million State Department Grant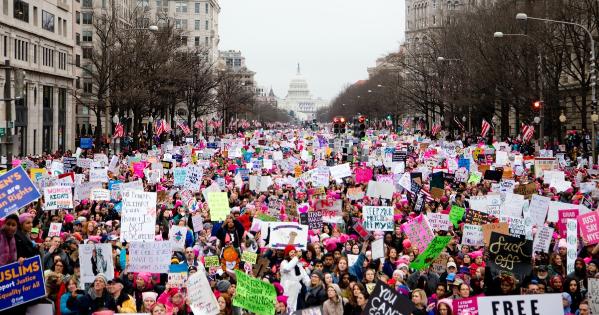 In the last five years, the national dialogue has returned repeatedly to domestic and global threats to democracy, such as extreme polarization, populist rhetoric, misinformation campaigns, distrust in the media, and infringements on the independence of the judiciary. As scholars and policymakers worldwide work to understand the urgency of these dangers, an initiative with ties to AU is leveraging political science research and practitioner partnerships to develop evidence-based solutions.
In September, SPA Associate Professor Laura Paler and her colleagues Robert Blair (Brown University) and Jessica Gottlieb (University of Houston), partners within the Democratic Erosion Consortium (DEC), received a $1.738 million, three-year grant from the U.S. Department of State (Bureau of Democracy, Human Rights and Labor). The funding, awarded for their proposal "Marshaling Evidence, Partnerships, and Learning to Combat Democratic Erosion," will allow them to expand the consortium's work to "increase public awareness of democratic erosion, its causes, and strategies to combat it."
"DEC views itself as very public-facing in all of its activities, and we aim to use our position in the academic world to bring together academic resources in a way that can provide public good, knowledge, and expertise for the broader, non-academic community," said Paler. "Because the grant is housed at American University and based in D.C., we have proximity to a lot of different people and organizations who are working on this."
Blair founded the Democratic Erosion Consortium in 2017. Alarmed by rhetoric around the 2016 election, he began by creating a Brown seminar on the subject.
"I was reading a lot of headlines about how American and global democracy were under imminent threat," he said, "and feeling that I didn't have the conceptual or analytical tools to understand how seriously I should be taking all of these warnings."
He soon recruited collaborators from dozens of other universities, who developed similar offerings using shared syllabi. Gottlieb, an early partner, expanded the initiative to include partnerships with policy and practitioner communities.
"I developed partnerships with the State Department, USAID, and, later, with a group of democracy NGOs . . . interested in this topic of democratic erosion," she said. "In a series of three or four capstone projects, over the course of several years, I worked with each of these partners and my students to produce something useful for them."
USAID asked for help developing an analytic framework to 1) identify eroding democracies and 2) examine the strategies used by the actors involved. Blair and Gottlieb took up the call, using DEC's existing programming to build out the dataset. Consortium students across dozens of universities produced case narratives on countries facing erosion. DEC leads developed a codebook, coded the events in these narratives (e.g., a president imprisoning oppositional journalists), and added to the available data.
Currently, more than 60 universities participate in DEC, by teaching a version of the course, contributing to data collection, or engaging with public-facing events. In 2019, it partnered with the Chicago Center on Democracy to create summer internships for consortium students, who code case narratives written during the preceding academic year and update the dataset.
When the State Department grant was announced, DEC had something special to offer: a proven mechanism for identifying threats to democracy, rigorously analyzing those events, and engaging policymakers in evidence-based solutions.
"Oftentimes, the research-to-policy divide is hard to bridge," said Gottlieb. "Researchers might produce a white paper, but it may be hard for policymakers to interpret, or it might not respond exactly to what they were seeking to learn. [In contrast], consecutive capstone projects on the same theme were able to build on each other, and on relationships developed over the years."
The grant will allow DEC to expand all four of its programming objectives: 1) curriculum development, 2) enhancement of the dataset, 3) the creation of evidence briefs and other policy products, and 4) the forging of academic-practitioner-policymaker partnerships. The funding will also support website improvements, additional staff, and internships.
Paler, Blair, and Gottlieb see the DEC website, soon to be renovated, as a dynamic tool for addressing all four program objectives.
"For the teaching component, we're hoping to create a standardized version of the course that lowers the barriers to entry for new faculty who want to teach it," said Blair. "The materials will be publicly available and easy to download [or otherwise access]."
While the dataset is already available on the website, Gottlieb hopes to make this section more user-friendly and interactive to attract a wider audience.
"We are looking to expand the impact of the website by having listservs, and opportunities for people to see our products through other venues," said Gottlieb. "We do hope to grow the audience, which we think will be a natural effect of the growth of the Democratic Erosion Consortium and all its outreach."
Such collaboration is key, Paler echoed. The team plans a significant outreach effort, including an annual meeting of academics, policymakers, and practitioners working on democratic erosion. Part of their message, she added, is emphasis on the value of maintaining a global, nonpartisan, outlook. Many faculty partners study countries beyond the U.S., and consortium members work hard to avoid the shadow of partisanship.
"Though the consortium was inspired by the 2016 election and the surrounding media hype and alarmism, we have very consciously tried to steer this away from being . . . a partisan activity," said Blair. "It is a hard balance to strike certainly, we have come down on one side or the other of issues from time to time. But our mission is to [avoid being seen as] a partisan actor, shilling for the Democrats, for example."
Paler stressed the differences between recognizing the immediate threats to democracy, examining the underlying predictors of democratic erosion, and crafting effective solutions.
"What causes societies to become polarized?" she asked. "What causes people to become susceptible to misinformation? What leads to the undermining of electoral integrity? Those are all key questions that we, in part, hope to answer. But the next step is to think about effective, evidence-based strategies for combating these [causal] factors."
Meanwhile, the team sees a role for everyone in the Democratic Erosion Consortium.
"There are lots of different ways for different people and actors within the AU community and beyond to be involved," said Paler. "They should all come to the website and sign up for the listserv."