Environment
Earth Day Brings Attention to Climate on World Stage and at AU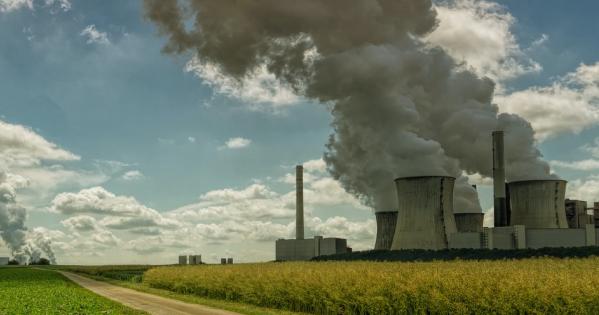 On the day of President Joe Biden's global summit on climate change, the SPA Center for Environmental Policy gathered experts to discuss the costs of reducing greenhouse gas emissions – and the cost of falling short.
The CEP webinar, held on Earth Day (April 22), was the fourth in a series on decarbonization coordinated by SPA Professor Todd Eisenstadt. As the U.S. pledged to cut carbon output in half from 2005 levels by 2030, the panelists underscored the need for investment and vigilance to achieve ambitious climate targets.
"Balancing the costs and benefits of climate mitigation efforts will require thorough sector-specific analysis and action that will necessitate the time and talent of countless experts from a broad array of fields," said Paul Bugala, a sustainable investment analyst, member of the CEP advisory board, and event moderator. "We can't let the enormity or complexity of that task discourage us from taking it on. This is an existential challenge, and falling short simply isn't an option."
Even during a global pandemic, public and private sector commitments to reduce emissions are picking up momentum, noted Helen Mountford, vice president for climate and economics at World Resources Institute. Fifty-nine countries, representing over 54% percent of global emissions, have made net-zero pledges, mostly within the last two years. Also, 1,300 companies have set their own science-based targets, trajectories, and intermediate points, recognizing that reducing greenhouse gases can lead to development of a clean energy infrastructure and economic growth.
Paul Bledsoe, an SPA professorial lecturer and owner of a strategic public policy firm that specializes in energy, natural resources and climate change, talked about the importance of addressing other greenhouse gases, such as methane, hydrofluorocarbons, and black soot, often referred to as short-lived super pollutants.
"CO2 stays in the atmosphere not only decades, but, in fact, centuries and millennia," Bledsoe said. "The fastest way to reduce near-term temperatures is to cut short-lived climate pollutants. If we're able to reduce these emissions quickly, we can reduce the rate of warming over the next quarter century by half."
Kevin Rennert, a fellow and director at Resources for the Future, explained the intricacies of the social cost of carbon (SCC), or the cost of society of adding one additional metric ton of carbon dioxide in a particular year. Such models that monetize the impact on human health, agriculture, and energy use can help shape policy decisions related to climate. SCC estimates were significantly revised downward under the Trump administration, Rennert said, though interim estimates were released in February and new recommendations are expected by January 2022.
As a disaster risk management specialist at the World Bank, panelist Mary Boyer helps countries respond to the immediate natural hazards linked to climate change, by building resilience, infrastructure systems, early warning systems, response plans, and financial protection. Boyer works with the most vulnerable countries, including those in the Caribbean, to improve data management, reduce risk, and think strategically to prepare for extreme weather events caused by a warming planet.
Bledsoe added that the cost of climate change is already being felt. In 2017 alone, the U.S. Congress appropriated $130 billion for emergency aid for weather disasters related to climate change.
"We don't have to raise taxes to pay for it. It's hidden from most taxpayers," he said. "The costs are enormous and about to get much larger."