Government & Politics
New Poll examines the Tricky Question of 'Electability'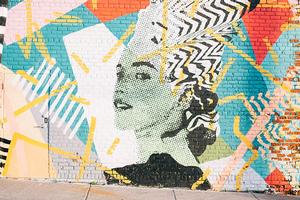 Gender on the Ballot – a non-partisan project founded by the Women & Politics Institute at American University's School of Public of Public Affairs (SPA) and the Barbara Lee Family Foundation (BLFF) – released a new poll, conducted by Benenson Strategy Group, that examined the question of electability with likely voters in the 2020 presidential election.
The results contrasted significantly with popular wisdom. Rather than conflate "electability" with "likeability" this poll shows that today's voters are viewing "electability" through the lens of policy proposals and positions. Likely 2020 voters are looking for candidates that show:
A deep understanding of the challenges faced by many Americans
Strong debate performances
Well thought-out policies
In addition, almost eight in 10 voters polled rejected the idea that the country is not ready for a female president, a significant break from previous election cycles. This finding suggests that voters are taking a broader view than the conventional view of what it means to be "electable."
To learn more, read Benenson Strategy Group's memo, and the Gender on the Ballot blog.