Research
SPA Students Publish Work with Prof. Johnson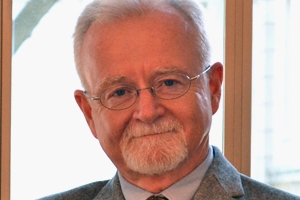 Over the past year, Robert Johnson, professor of justice, law, and criminology, published three works with students from the School of Public Affairs that all uncover a fuller picture of those on death row. The students and Johnson hope their work will help break down popular conceptions of death row inmates as evil, remorseless prisoners.
Johnson has often played a significant role as mentor for SPA students, co-writing publications with students fascinated by the topics he researches. His latest publications were co-authored by students of all levels, from undergraduate to doctoral programs.
Johnson's research often sheds a light on policies relating to the death penalty, punishment, and confinement. He has provided expert testimony on these issues before state and federal courts, the U.S. Congress, and the European Commission of Human Rights. His courses at SPA have included Violence in Institutions, Violence in America, The Prison Community, Advanced Seminar in Corrections, and Corrections in America.
Publication Names