Research
SPA Assistant Professor Receives Award for Research on Ethnic and Racial Disparities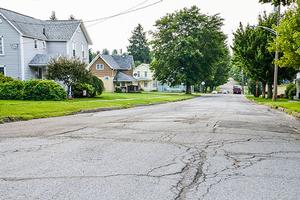 Research into the growing urban-rural divide and the ethnic and racial disparities within America's small towns and under-served counties has won Nathan Favero, SPA assistant professor, an important award from the American Political Science Association.
The Herbert Kaufman Award is given each year for the best paper presented on a panel-sponsored section at the APSA Annual Meeting. Favero's preliminary paper, written with Angel Luis Molina, Jr. of Arizona State University and titled "Inclusion, Accountability, and the Urban/Rural Divide," was inspired by the authors' observation that "what is known of the organizational ramifications of policy selection and implementation by racial and ethnic minorities is grounded largely within an urban understanding."
The award, Favero says, "speaks to the timeliness of the piece, because President Trump's election has sparked a much higher interest among academics in trying to understand folks who don't live in cities. We are trying to understand why people outside the cities felt so left behind, and part of that comes from the failure of service delivery from governments where they live."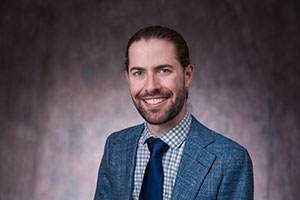 "As a social scientist, the main thing I am curious about is that a lot of institutions that are deemed important for government accountability are not nearly as developed in a rural or small-town context," said Favero. "Think about journalism, organized interest groups, competitive elections, campaign spending, and the scale changes dramatically when you step outside of big cities."
Racial and ethnic minorities, Molina and Favero write, are especially vulnerable to being under-represented.
Favero and Molina have found that local organized interest groups – including groups representing minority interests– are less likely to exist since there may not be a critical mass of local people or businesses who are sufficiently committed to an issue that they would want to be part of an interest group.
Favero is the first SPA faculty member to win the Herbert Kaufman Award since 2002. SPA Professors Barbara Romzek and Jocelyn Johnston won in 2002, and SPA Dean Vicky Wilkins received the award in 2001.