Government & Politics
Betsy Fischer Martin Shares Insights on July Democratic Primary Debates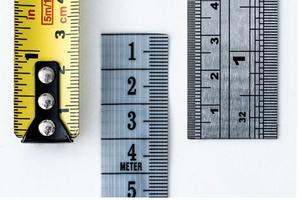 Betsy Fischer Martin, executive director of the Women & Politics Institute (WPI) at the American University's School of Public Affairs, shared her insights of the recent Democratic primary debates with Gender on the Ballot, a nonpartisan program that examines and contextualizes gender dynamics in the 2020 election cycle.
Fischer Martin found that during the first night of the debate, which included the participation of Sen. Elizabeth Warren (MA), Sen. Amy Klobuchar (MN), and author Marianne Williamson, more than 121 questions and prompts were thrown at the candidates by the moderators. While health care and the economy were central topics, not one question focused on gender dynamics, pay equity, paid family leave, sexual harassment, maternal mortality, reproductive rights, or caregiving. These subjects are typically seen as "women's issues."
On the second night, 31 percent of the questions from moderators went to the three women on the stage, Sen. Kamala Harris (CA), Sen. Kirsten Gillibrand (NY), and Rep. Tulsi Gabbard (HI). These candidates fielded five specific questions (of 10 overall) relating to "women's issues," which made up just eight percent of the overall questions asked but was a marked improvement in this area from the prior evening.
However, Fischer Martin also noted that having three women on the stage for each night of these primary debates was a step forward for women in American politics. "For the first time ever, we saw women contrasting with each other in a primary debate," she wrote. "It was an exciting milestone in US politics, and hopefully something the country will get used to seeing in debates to come."
Read more on Fischer Martin's thoughts from Night 1 and Night 2.
Gender on the Ballot was created through a partnership with WPI and the Barbara Lee Family Foundation.