Environment
Lessons on Addressing Climate Change from Bangladesh and the Global South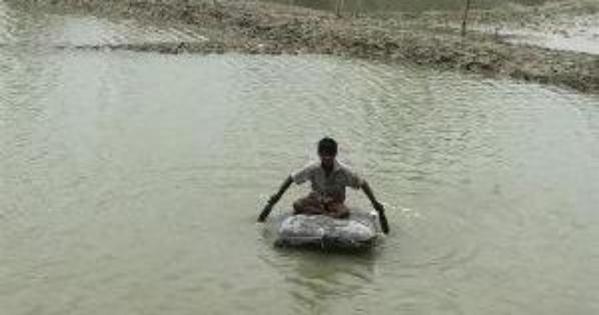 As the U.S. formally leaves the UN Paris Agreement this month, how can American and global scholars best help nations adapt to climate change? Awareness of the specific challenges facing affected countries represents a vital first step.
On November 4, the SPA Center for Environmental Policy (CEP) convened a panel of experts for a discussion of climate adaptation in Bangladesh, a climate-vulnerable nation that experiences intense flooding linked to rising sea levels. The speakers presented results of a recent public opinion survey and considered solutions to environmental challenges, in the Southeast Asian country and elsewhere.
An understanding of Bangladeshis' perceptions of the climate problem can help target aid and provide lessons for the U.S. as it copes with its own fragile coastal areas, says SPA Professor Todd Eisenstadt, who organized the event.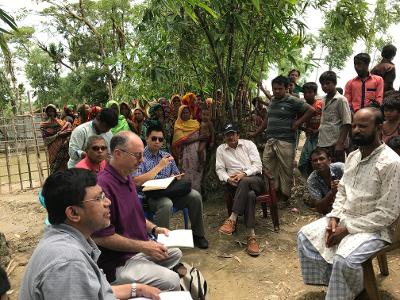 "We all need to begin to understand how people in other parts of the world must invest increasing portions of their energies on avoiding extreme weather events, figuring out how to handle migration and safety net expansion, and adapting their economies to this crisis," Eisenstadt said.
In 2019, Eisenstadt, Tawfique Haque of North-South University in Bangladesh, and two other co-authors conducted a World Bank-funded survey of nearly 3,500 citizens in Bangladesh. The results showed the impact of natural disasters: about half of respondents were personally injured by a climate-change event, one-third knew someone who experienced crop losses, and 12% were forced to leave their homes.
Even so, just 30% of those surveyed had heard of climate adaptation or mitigation, and citizens trusted local officials to address climate-change events, rather than the national government. Haque concluded that Bangladeshis could benefit from a better understanding of climate change, its impact on their lives, and the national government's role in responding.
 
The country's current flood regulatory framework focuses on relief and response rather than national climate change strategies, said Sharaban Tahura Zaman, senior research fellow with the Centre for Climate Justice in Bangladesh. She urged inclusion of more community voices in flood-related management projects and greater transparency to promote government accountability.
Too often, the focus on rapid-onset disasters eclipses ongoing environmental health threats such as air, soil, or water pollution, said Teresa Kramarz, associate professor of the Environmental Governance Lab at the University of Toronto.
"When media coverage focuses on these dire events––oil spills or floods––they often mask the causal chain of issues," Kramarz said. "The full force of disasters is often unleashed by the underlying processes of poverty and inequality… It's a phenomenon influenced by institutional and economic dynamics."
Kramarz shared the example of an exploited community in Argentina, which shares the need for more government resources to support at-risk populations. The panelists agreed that environmental issues are difficult to remedy without a clear chain of government accountability.
"The international community––and especially the U.S. over the last several years––has largely forgotten the climate vulnerable," noted Eisenstadt. "Ethically and morally, we are only as strong as how we handle the world's most vulnerable."
The CEP series continues on November 18 at 1 p.m., when it will consider Dominica's ambitious effort to become the world's first climate-resilient nation. On December 2 at 6 p.m., scholars from Australia and Brazil will join CEP Director Dan Fiorino to discuss climate denial by populist leaders. Early next semester, analysts from the World Bank, the World Resources Institute, and various U.S. universities will finish the series with a roundtable talk on the implementation of sound adaptation policies.
All events are open to the public. Register for the webcasts.