Research
Underfunded Federal Program Hindering Criminal Investigations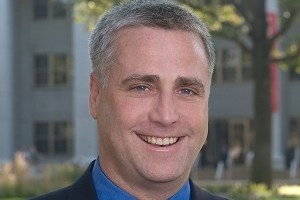 A study funded by the National Institute of Justice found that chronic underfunding of a federal program matching firearms evidence with previously unrelated crimes has hampered homicide and shooting investigations.
The study by a team of researchers at four universities, including American University's School of Public Affairs, found that criminal investigators rarely used ballistics reports to link weapons used in multiple crimes because they were delivered after the investigation had concluded.
The National Integrated Ballistic Information Network (NIBIN) system, which encompasses 150 local police agencies and crime labs across the country that analyze bullets and cartridges markings, took an average of 101 days to produce reports.
According to the researchers, the NBIN database, which networks law enforcement computers with ballistic imaging technology, increases the opportunities for linking crimes, because suspects often use guns to commit more than one shooting.
Crime labs and law enforcement search NIBIN, a database managed by the federal Bureau of Alcohol, Tabacco, Firearms and Explosives (ATF), for images of tool marks from fired bullets and spent cartridges to find matches, or hits, linking multiple crimes to a single gun.
"NIBIN hit reports do not aid investigators if there is a delay in identifying hits," said Ed Maguire, a professor of justice, law and criminology at the School of Public Affairs and a co-author of the study. "NIBIN is an amazing database, but it's rarely used for strategic purposes."
NIBIN makes ballistic imaging technology available to local law enforcement agencies, but those agencies sometimes lack the resources or ability to enter exhibits, populate the database and identify hits quickly. As a result, said Maguire, some local databases are limited in their capacity to share vital information with other agencies.
"The key thing the program needs is stable and sufficient funding from Congress to ATF to execute it," he said. "A portion of this funding should be used by ATF to provide technical support to local agencies and therefore increase local capacity."
Maguire pointed out that nationwide some local agencies are doing a "great job" in spite of limited resources. Santa Ana, he said, was highly innovative in its use of NIBIN, and there is "great" excitement within ATF about the program and its potential for contributing to criminal investigations.
"Strategically, NIBIN can help law enforcement understand larger patterns of gun crime, including criminal activities of street gangs," he said.
Released in December, the study was based on data from 150 NIBIN sites, surveys of crime labs and firearms sections within crime labs, 10 site visits and 65 criminal investigations that involved a NIBIN hit.
The other authors of the study, "Opening the Black Box of NIBIN: A Descriptive Process and Outcome Evaluation of the Use of NIBIN and Its Effects on Criminal Investigations Final Report," were co-principal investigators William King and William Wells of Sam Houston State University; Charles Katz of Arizona State University; and James Frank of the University of Cincinnati.