Research
Visiting Researcher Shares Latest on Efforts to Regulate Genetic Resources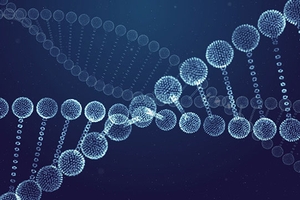 Nicolas Pauchard, a teaching assistant and doctoral candidate at the Swiss Graduate School of Public Administration at the University of Lausanne, recently shared findings from his research on governing genetic resources at the AU School of Public Affairs (SPA).
In his lecture, Pauchard explained strategies regarding the use of genetic resources and analyzed how effectively those rules are implemented by local regulatory authorities.
"This has so much relevance," said SPA Assistant Professor Sonja Walti. "There are so many connections to what we eat and what we drink, to the drugs we consume. This shows how policy research sometimes has to dig really deep into these the technical details, and it's very challenging at times to do that."
Genetic resources can be used directly, indirectly, or via computer. Direct action on genetic material is performed generally through three biotechnology techniques: selective breeding, genetic engineering, and synthetic biology.
In a relatively short period of time, a complex set of rules has been implemented to regulate the various uses of materials from plants, animals, and microbials. From the 1980s to early 1990s, there was growing pressure to protect inventions that emerged from this new sector, and the erosion of biodiversity was considered a major problem. Over time, there was a shift toward national sovereignty over genetic resources, protecting it just as a country would its natural resources such as water, minerals, or oil.

"During this period, genetic resources were seen as new green gold with the expectation that they had value, but there was also risk," said Pauchard.
Pauchard is now looking closely at cases to determine if genetic resource regulations are properly in place, and if they are as effective as officials hoped.