Research
Award-Winning PhD Student's Research in Drug Violence, Public Opinion and Law Enforcement in Mexico Comes at a Critical Time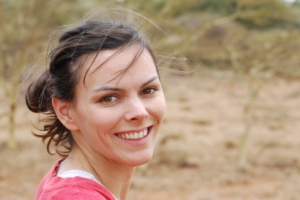 Can public perception matter as much as policy itself?
SPA PhD candidate Jennifer Yelle has an educated hunch, and she'll spend the next year crisscrossing Mexico testing this question against the backdrop of a policy issue that has taken the lives of 40,000 people along the US-Mexico border in the past decade.
The doctoral student has won a prestigious Boren fellowship and Tinker Graduate Research Grant, a highly competitive government-funded National Security Education Program fellowship for graduate student language training and research in nations of strategic interest to US policy, to study the effects of drug violence on public views of law enforcement and the judiciary in several regions of Mexico, namely Oaxaca, Baja California, Michoacan, and Mexico State.
"Being from the Southwest, I've always been interested in immigration and cross-border issues, but now it's become a full-on obsession," said Yelle, who served as a research assistant at the Department of Homeland Security and the American Bar Association's Rule of Law initiative before coming to AU to pursue a doctorate.
"There is so little systematic research being done and yet there are so many competing dynamics at play – it's a subject you could research from a million different angles."
But of the many possible avenues of study, "99 percent were too dangerous. The judiciary turned out to be a way to look at drug violence safely while still being pertinent," said Yelle.
It's a pivotal time to look at this question, as Mexico has just overhauled its judiciary system, introducing open, oral trials and the concept of "innocent until proven guilty" for the first time in the country's history. Under the new system, public prosecutors' offices and judges will also have less discretion in sentencing. These changes are expected to reduce corruption and increase the justice system's ability to prosecute criminals, notably drug traffickers.
While the reforms are revolutionary, few studies have looked at whether the adversarial systems of justice produce the socially desirable effects claimed by their proponents, according to Yelle. The student believes that the public's extreme distrust of the judicial system hinders its ability to reduce violence, and that no system will change this until public perception does.
"When trying to figure out if the judiciary is effective in reducing crime and corruption, no one ever mentioned the role of the citizen," said Yelle. "I think that the citizen does matter, and that by addressing it, we can actually help rule of law institutions to do what they are supposed to do."
Yelle cited a recent example of vigilante justice in Toluca, Mexico, where judiciary as well as police reforms have recently been implemented. Three neighborhood boys threatened to kidnap another boy, who went back and told his neighbors, adding that he thought they were "narcos."
Yelle explained, "The whole neighborhood got up, chased them down the street and lynched them. No one ever thought to call the police and handle it in the court."
Yelle's work in Mexico builds on a fruitful collaboration with Government professor and department Chair Todd Eisenstadt, who has helped the student forge important contacts in the field. One joint project is a manuscript on the implications of political and mayoral candidates' ties to "illicits" – narcos, paramilitaries, insurgents – in Mexico. 
Yelle and Eisenstadt are also working with a non-profit lobby group on US Latin America policy, Latin America Working Group, to sponsor a conference at AU on these issues in 2013, with the help of a MacArthur Foundation grant the two helped the group secure.
Eventually, Yelle sees herself in a research position in the Drug Enforcement Agency or Customs and Border Protection but doesn't want to "completely abandon academia," she says.
"What drives me the most is to one day be able to translate those academic insights into policy changes for the better both in US and Mexico, which are so intricately linked."