Research
Research finds long-term benefits to Medicaid expansion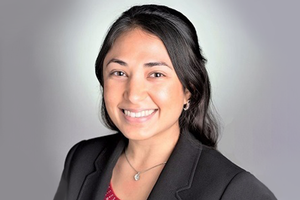 Is the investment in public health insurance worth it?  
A new study by SPA Assistant Professor Aparna Soni provides evidence that Medicaid expansion, which increases access to health insurance and care, does indeed improve the health behaviors of vulnerable Americans in the long term.
Soni's article, "The effects of public health insurance on health behaviors: Evidence from the fifth year of Medicaid expansion," her first in publication as sole author, appeared in the August edition of the academic journal Health Economics. She joined the SPA faculty in 2019 after completing her doctorate in business economics and public policy at Indiana University.
Her examination of outcomes in the 36 expansion states and the District of Columbia shows that coverage helps low-income people adopt healthier behaviors such as exercising more and smoking and drinking less.
Soni reviewed 100,000 responses to the Behavioral Risk Factors Surveillance System, paying particular attention to low-income, nonelderly, childless adults––the targets of Medicaid expansion efforts. She examined behaviors that reduce future health risks (using preventive care and exercise) as well as those that increase future risks (smoking, heavy drinking, binge drinking, and obesity).
Unlike earlier research, which focused on the first few years after implementation of the Affordable Care Act, Soni's regression analysis, of national survey data from 2010-2018, looked at the long-term impact of expanding the public health insurance program to the states. It revealed that while coverage may not prompt an immediate change in health behaviors, it has a positive effect over time.
Soni noted that it can take months or years for the newly insured to make appointments and begin interacting with health care providers. Even then, patients may not act immediately on recommendations, but, eventually, they appear to embrace a healthier lifestyle, reducing risky behaviors and practicing better habits.
"People need to learn about the expansion, enroll in Medicaid, go to a provider, receive information about how to engage in healthier behaviors, and then actually change," Soni said. "It can take a long time to realize [the positive outcomes]."
A handful of states are still resistant to expanding Medicaid, despite this research extolling the public health benefits of newly insured people taking better care of themselves.
"I hope these results will be considered when policymakers are doing their cost-benefit analysis for public health insurance expansion and other programs targeted at low-income populations attempting to change their health," Soni said. "People may not change their behaviors immediately after becoming insured, but the value of public health insurance extends beyond just the short term, and it's important to look at the longer-term outcomes."