Government & Politics
President Obama Reappoints SPA's Robert Tobias to IRS Oversight Board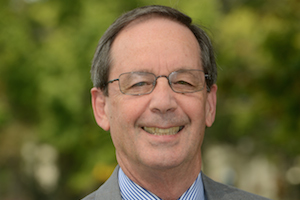 Robert Tobias, an SPA Distinguished Practitioner in Residence, was nominated by President Obama for a second five-year term as a member of the Internal Revenue Service Oversight Board. The Board has broad strategic and budget oversight responsibility for the Internal Revenue Service.
As a member of the board, Tobias will approve the IRS budget, which cannot be altered by the Department of the Treasury and the Office of Management and Budget. He will also approve the agency's strategic and annual operating plans, any reorganization of more than1,000 IRS employees, and review evaluations and bonuses proposed for the top 17 career IRS employees.
"I am pleased and honored to be nominated by President Obama to serve on the IRS Oversight Board," Said Tobias. "The Board serves an important function of recommending a budget needed for the IRS to decrease the tax compliance gap unencumbered by the political decisions from the Department of Treasury or the White House."
Tobias was first named to the board by President Bill Clinton in 2000, just two years after the board was created under the IRS Restructuring and Reform Act of 1998. Terms of board members are for five years, but members can serve indefinitely until they are displaced by another appointee. The board consists of the secretary of the Treasury and the commissioner of the IRS, as well as seven presidential appointees with expertise in business and tax administration. Of the seven, one must be a full-time federal employee or a representative of IRS employees.
Tobias teaches courses in public-sector leadership in the Key Executive Leadership Programs. His current appointment is to be confirmed by the Senate after a Senate hearing that has not yet been scheduled.