Achievements
SPA Professor Bradley Hardy Wins WorkRise Grant for Research on Safety Net Programs' Impacts on the Labor Market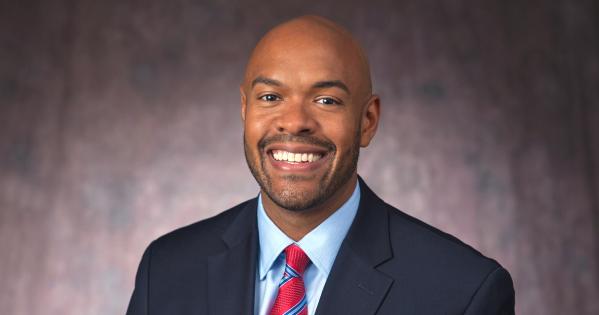 WorkRise, a research-to-action network hosted by the Urban Institute, announced the winners of more than $2 million in grants for research on accelerating economic mobility and advancing racial and gender equity for workers in the U.S. labor market in December 2020. Among the nine inaugural projects was "Cash and Near-Cash Safety Net Programs and Labor Market Outcomes," submitted by SPA Associate Professor and Department Chair Bradley Hardy, along with collaborators Dr. James Ziliak of the University of Kentucky and Dr. Charles Hokayem of the U.S. Census Bureau.
The project will use 40 years' worth of data and the newest methodological tools to consider the impacts of cash and near-cash safety net programs (such as Temporary Assistance for Needy Families, the Supplemental Nutrition Assistance Program, and the Earned Income Credit) on labor market outcomes like employment and income, and to group those outcomes by gender, race, and ethnicity.
"The nation's safety net programs are meant to provide economic security, and to provide some insurance against the risk of exposure to economic insecurity," said Hardy. "Today especially, given the economic destruction we've witnessed with COVID-19, we need to continuously assess how these programs are performing for America's families."
Hardy's project was one of 343 applications for funding. Other winning research focused on macroeconomic trends and federal policy; employer practices; worker voice, power and representation; workforce skills and training; job search and matching strategies; and supportive services outside work that facilitate labor market success.
An examination of the relationship between safety net programs and the labor market will go far to help explain and address racial economic disparities. "We want to understand whether there are differences in how safety net programs perform and help families across race and ethnicity," continued Hardy. "There is a literature suggesting that, at times, minority families may not receive equal benefits and treatment within the welfare system, so this is something that motivates our inquiry."
Their research will also track persistent gender-based earning disparities. "Gaps in labor market outcomes by race and gender are the source of some of the racial income and earnings inequities that we see today," added Hokayem.
WorkRise, founded by the Bill and Melinda Gates Foundation and the Mastercard Impact Fund, is a research-to-action network on jobs, workers, and mobility hosted by the Urban Institute. The Urban Institute is a leading research organization dedicated to developing evidence-based insights that improve lives and communities. They depend on submitting researchers to identify gaps in scientific understanding and provide solutions to fill those gaps.
"This award provides the means to examine these labor market impacts on very important yet understudied populations," said Hokayem.
Hardy, who has spent his career studying the relationship between the labor market and social safety net programs, looks forward to the study. "This support enables both me and my research collaborators to explore these issues using newer data and methods," he said, "with the goal of informing the academy and policymakers on how the safety net is performing."