Research
SPA Researchers Explore the Effects of Medicaid Expansion on Nonprofit Hospitals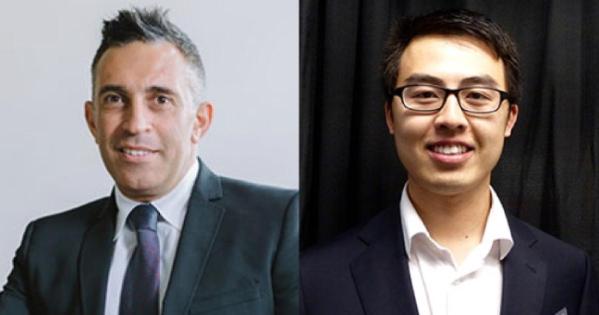 The 2010 Affordable Care Act expanded Medicaid eligibility to those with incomes below the federal poverty line, changing profit incentives and outcomes for hospitals in states that adopted it.
SPA Professor Khaldoun AbouAssi and PhD student Rui Wang just published "The Impact of Medicaid Expansions on Nonprofit Hospitals," in the journal Nonprofit Policy Forum, exploring one such change. The researchers used data from Internal Revenue Service to examine the effect of the expansion on nonprofit hospitals, which are impacted differently than those that operate for profit.
"A large proportion of patients of non-profit hospitals are low-income and rural populations, while the proportion is substantively smaller for for-profit hospitals," said Wang, explaining that these populations are more likely to have Medicaid coverage. "Secondly, non-profit hospitals rely on more diverse funding sources such as contracts, subsidies, grants, membership dues, fundraising, and contributions and donations, [which] tend to be more sensitive to changes in policy environments due to Medicaid expansions."
While their results suggest that Medicaid expansions did not affect the number or profitability of nonprofit hospitals, private contributions to nonprofit general hospitals fell by 23%. These larger institutions provide a range of services to a larger, more diverse base of customers, leaving them at a disadvantage when adjusting to changes in the policy environment.
"We found a negative relationship between Medicaid expansions and non-profit general hospitals' contributions," said Wang. "Although the associated decline in revenue is relatively small and won't critically threaten the survival of non-profit hospitals, it could potentially impact certain activities, mainly charitable/community outreach and care provision."
Another tradeoff could be reduced Medicaid Disproportionate Share Hospital (DSH) Payments, state and federal government funding for hospitals that treat large numbers of low-income uninsured or Medicaid patients, intended to offset uncompensated care costs. Since the implementation of ACA, the federal government has decided to reduce its DSH payment to each state, beginning in 2024.
These unintended consequences have implications for both policymakers, who should involve a broader set of stakeholders in the evaluation of alternatives, and hospital leadership.
"In the cases of Medicaid expansion, hospital administrators could strengthen their niche by building stronger ties with their local community," said Wang. "Some possible changes may include adjusting fund-raising strategies, changing organizational structures and management strategy, reducing spending in researching, [and] charitable care."
AbouAssi and Wang also found a jump in the number of mergers and acquisitions of non-profit hospitals after Medicaid expansions. "Some important questions are how these mergers and acquisitions may change Medicaid patients' access to healthcare services, choice of health care providers, and quality of healthcare services received," said Wang.
Their findings reinforce previous work that shows that nonprofit organizations are especially sensitive to changes in the external environment.
"We show that developing one's niche may help non-profits to buffer against environmental changes," said Wang. "In addition to testing whether it is also true for other non-profit organizations outside the health industry, future research should investigate other buffering mechanisms for non-profit organizations against environment shocks."