Research
Students Gain New Insights Through Public Affairs and Policy Lab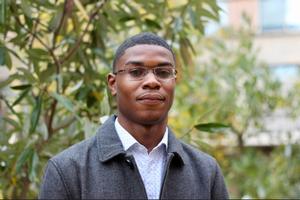 When undergraduates partner with faculty members on research projects, the resulting skills can give them an edge once they enter the job market. Students learn to conduct primary research, sharpen data analysis and statistical skills, and determine findings and convey them to the public. Recognizing this, the School of Public Affairs (SPA) at American University launched the Public Affairs and Policy Lab (PAPL) this past summer. Ten students formed the inaugural class of PAPL scholars. 
"It's been a wonderful experience for freshmen, sophomores, juniors and seniors. They really learned what's involved in conducting primary research and learned the value of it," said SPA Associate Dean Saul Newman, who helped launch the program. "Some really strong connections have been made between students and faculty. Some of the students are continuing their project in the fall with their faculty member. I'm optimistic they will result in publications."
The 10 PAPL scholars were paid $3,000 each and faculty received $1,000 each, for projects involving primary research, textual analysis, and statistical computation. The hope is to continue – and possibly expand – funding to include more students next summer, Newman said.  Here's a glimpse at three of the projects from PAPL's first cycle.
Exploring the opioid epidemic
Kemo Grant, SPA/MPA '23, worked with SPA Assistant Professor Lallen Johnson on a neighborhood-level study of fatal drug overdoses. Grant said he applied to PAPL because he fell in love with research, particularly data analysis, during his freshman year, as part of the AU Community-Based Research Scholars program.
His summer project involved assembling a research briefing on the root causes behind the opioid epidemic and explored potential solutions. Grant reviewed more than 30 scholarly articles on opioid overdose, opioid misuse, and over-prescription. He chronicled research showing links to poverty and unemployment, as well as workplace injuries and serious accidents. Grant also cited regional and group differences in opioid abuse.
 "I realized there is not an easy solution to the problem because there are so many things that contribute to the causes of it," said Grant, who is majoring in justice, law, and criminology, concentrating on terrorism and security, with a minor in information technology.
Grant said he hopes his research contributes to a foundation of knowledge that will lead to some answers to the crisis. Through the experience, Grant says he learned leadership, communication skills, and time management. After completing his master's degree in SPA, Grant would like to land a job at a federal agency such as the Federal Bureau of Investigation.
Diving into disparities in healthcare

In her PAPL project, Gabrielle Dell, SPA/BA '21, addressed healthcare delivery in Florida hospitals with Professor Ken Meier, Distinguished Scholar in Residence at SPA. She examined the literature on causes of health disparities by gender, race, and socio-economic class.
Dell's research brief describes how treatment and outcomes were influenced by a variety of factors. She cited studies showing a higher quality of care for female patients who had female physicians. Dell also outlined the influence of race on decisions to prescribe medications to black women after childbirth. In addition, the brief summarized research on emergency room priority, showing that patients with insurance and more serious injuries are seen more quickly than the uninsured and those with minor issues.
Through the process, she said, she distilled the essence of scholarly articles and discovered that an extensive range of factors can impact an individual's health.
"I learned so much about public health. It's so complex," says the political science major from New York City, who was motivated by curiosity about possible causes of her own chronic asthma and food allergies. "I want to do some kind of public service work and I'd love to be involved with policy."
Determining the best avenues for research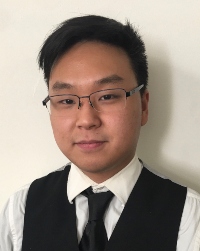 Austin Jang, SPA/BA '19, was interested in working on a project heavy on political methodology, advanced data analysis, and coding. For his PAPL project, the SPA senior was matched with Associate Professor Ryan Moore. 
Together they ran several simulations and the resulting research brief explained the merits of various interventions for social scientists to use when tackling research questions. Jang looked at the multi-arm bandit (MAB) experiment, in which interventions are allocated adaptively throughout. This approach differs from traditional randomized experiments, where the assignment of interventions––or arms––is assigned statically at the beginning. MAB has the advantage of being faster and saving resources.
Jang reports in his findings that when comparing the algorithm rhythms in four environments, MAB outperformed the traditional model by a wide margin. On the second question of his experiment, neither method enjoyed a clear advantage. Jang is continuing to collaborate with Moore and expanding their analysis to investigate other areas, with the hope of turning their results into a paper to submit for publication. 
 "Overall, I learned about how the formal research process goes: how to review the literature, figure out what was already there, and see where we could do something new and different," Jang said of the PAPL experience. "It was also nice to have a professor who had been through the process before to help me through some of the informal aspects of research, like pointing out which problems were worth worrying about and which ones were really no big deal."