Research
Suhay Gathers Latest Research on Electoral Persuasion for Oxford Handbook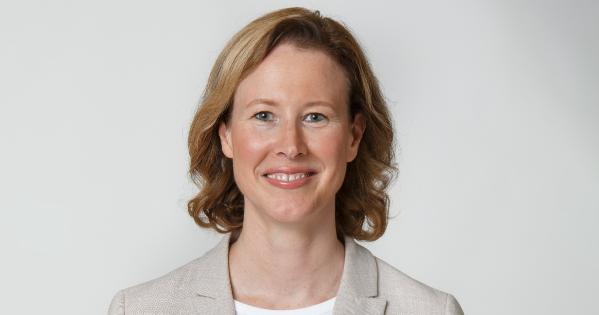 SPA Associate Professor Liz Suhay helped recruit top political scientists from the United States, Europe, and Latin America to contribute to the Oxford Handbook of Electoral Persuasion. The comprehensive, 1000-page volume, coedited with Bernard Grofman of the University of California-Irvine and Alexander H. Trechsel of the University of Lucerne, was published last year by Oxford University Press.
The 48 chapters synthesize the most sophisticated recent research about the factors that influence how people vote, said Suhay. While the temptation is to rely on anecdotes from compelling elections, this handbook features rigorous, quantitative studies to better understand the nature of persuasion and its impact.
The academic study of political persuasion is scattered across numerous subfields within political science, and extends to other disciplines, such as psychology and communication. "The hope is that in conversation we can bring siloed groups together to understand this phenomenon as a whole," Suhay said. "The focus is on dissecting persuasion: who persuades, how they persuade, and why they end up being persuasive."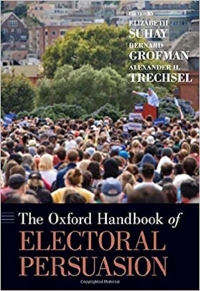 The volume looks at persuasion by parties, candidates, outside groups, media, and individuals' personal networks, using various theoretical models and methodologies. Chapters look at context across a range of countries, with a special section explicitly comparing persuasion in countries with differing electoral systems, from democracies to semi-authoritarian regimes. Others explore the phenomenon of populism, including one which discusses how former President Donald Trump fits into the classical populist framework.
The handbook contains many articles with strong, normative components, in which the authors discuss the ethics of responsible persuasion and how clear biases can influence people to adopt views against their own interests or values, Suhay said. It also addresses problems with persuasion and a comprehensive review profiling effective influencers.
"While Trump has captured our attention and is a such powerful persuader, we shouldn't be misled to think that he -- or someone like him -- is the only important person," Suhay said. "There are millions of others who played a supporting role. It's not a one-man show. That's our biggest substantive contribution."