Achievements
AU School of Public Affairs Announces Summer Diversity Academy for Aspiring Faculty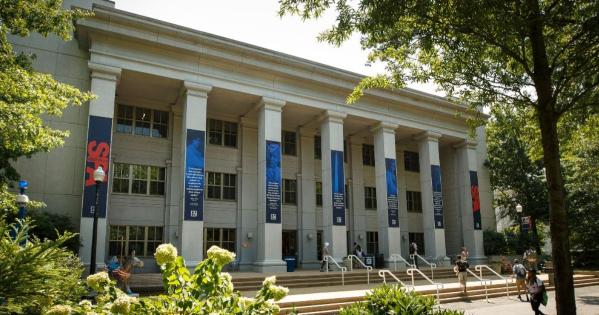 Washington, D.C. (March 1, 2022) – While the racial and ethnic diversity of faculty in higher education increased over the last 20 years, studies show that they are still much more likely than their students to be white. As a step towards promoting and retaining a diverse pipeline of scholars studying public administration and policy, American University's School of Public Affairs (SPA) announced the launch of its Summer Diversity Academy today.
The Summer Diversity Academy at SPA, founded by Distinguished Scholar in Residence Kenneth Meier, will provide opportunities for scholars underrepresented among public affairs faculty to receive substantive feedback on research projects and advice from a mentor network drawn from SPA faculty that includes guidance and strategic planning in furthering their academic career.
"The Summer Diversity Academy will provide a concentrated professional experience that will permit senior PhD students and junior faculty from other institutions to receive feedback on their work and interact the faculty at SPA who share their research interests," said Meier. "We hope to empower a network of diverse scholars who will contribute diverse perspectives and quality research and teaching to public affairs education."
This initiative supports efforts begun by the Public Affairs Diversity Alliance, founded and launched by SPA in 2019, to train, mentor, and promote diverse scholars of public affairs and policy. The Alliance includes six of the nation's top public affairs institutions, all of which commit to hosting two Alliance post-doctoral fellows or visiting scholars annually.
The Summer Diversity Academy will focus on retention of scholars from underrepresented backgrounds within the ranks of academia as they advance in their careers, providing support to decrease attrition, a vital step towards addressing disparities in representation. Recent studies show that while almost 45% of college students were nonwhite, 76% of faculty identified as white. In underrepresented groups, the gap was even more pronounced: 20% of undergraduates identified as Hispanic, but only 5% of faculty did the same. Black faculty were similarly underrepresented when compared to the Black student population (6% vs. 14%). Research demonstrates that when faculty identities more closely align with the students they teach, student outcomes improve.
"Supporting and encouraging a diverse group of students and younger faculty choosing to stay in academia will help public affairs institutions serve an increasingly diverse student body," said SPA Dean Vicky M. Wilkins. "The Summer Diversity Academy creates an environment that will support junior faculty in refining their research and providing professional development opportunities, which will eventually lead to a more diverse candidate pool for faculty positions at public affairs institutions across the country."
The inaugural SPA Summer Diversity Academy will be held from June 6-10, 2022, on the campus of American University in Washington, D.C. The program will provide a one week in residence experience at SPA and will cover the costs of transportation and lodging for participants.
About American University School of Public Affairs
Established in 1934, American University's School of Public Affairs (SPA) is ranked #13 by U.S. News & World Report, offering undergraduate, graduate, doctoral, and executive-level programs to build and enhance careers in public service. The school offers a unique pairing of access to Washington, D.C. with world-renowned faculty and transformational research, driving progress in policy, politics, law, and public administration. SPA is also ranked third in the U.S. and first in the D.C. area for public affairs research impact.