Environment
The Challenge of Protecting the Environment Amid Populist Opposition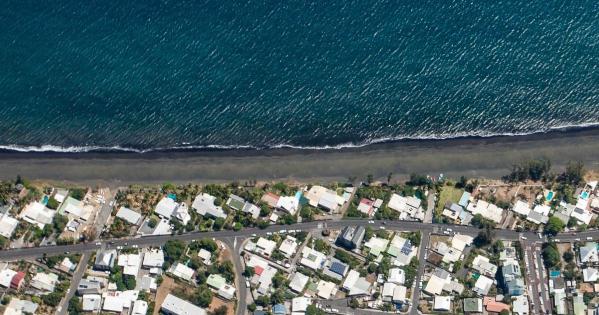 On December 2, the SPA Center for Environmental Policy hosted researchers from Australia, Brazil, and the United States as they discussed the challenge of protecting the environment when populist leaders refuse to accept the science of climate change.
SPA Professor Todd Eisenstadt moderated the panel, part of a fall series on climate change and communities. While previous installments focused on extreme weather in the vulnerable countries of Bangladesh and Dominica, this webinar tracked political obstacles to environmental action in developed countries.
"Populist leaders think about their own short-term interest of re-election rather than the longer-term interests of the nation," Eisenstadt said, "[creating] climate populism. Climate is a problem that is hard to see immediately, but which, of course, we all suffer from in the longer term."
Confronted with climate change disasters, some countries manage the risk and adapt; others act by reducing emissions through mitigation. Political polarization has stymied environmental protection in some places, despite sometimes widespread public support.
Robin Eckersley of the University of Melbourne discussed the politics of the devastating fires in Australia that raged from November 2019 to February 2020. The event caused an estimated $10 billion in damage, 33 deaths, 3,000 destroyed homes, and nearly 3 million killed or displaced animals.
"It's a story about our failure to adapt to a warming world. Australia is well known as a climate laggard," Eckersley said. The country is among the world's highest per capita emitters and is the third-largest exporter of fossil fuels. "We have quite pitiful 2030 targets under the Paris Agreement, given that developed countries are supposed to lead in mitigation. We have no credible or long-term strategies to deal with this problem."
A review commission on the Australian disaster avoided attributing blame, and government leaders refuse to accept any direct link between the fires and climate change. Still, public protests reflect widespread support for environmental protection and local governments are taking steps toward mitigation.
In Brazil, the shift in environmental politics has led to an increase in deforestation rates in recent years, explained panelist Cristina Inoue from the University of Brasilia. Clearing the land for development and farming has displaced indigenous people and caused conflict.
"Now that we have a government that is populist, they praise people who invade the land," Inoue said. "The result is just tragedy." Some countries are boycotting food grown on cleared land in the Amazon, she added: "Without policy, the only thing we have is resistance."
CEP Director Daniel Fiorino said climate change, as an issue, relies on scientific evidence and a commitment to global, transformational change. This approach is at odds with right-wing populism in the U.S., which embraces nationalism and is hostile to so-called academic elites and multilateralism. The Trump administration reversed many environmental regulations, withdrew from global climate agreements, and undermined science capacities.
"Climate is one of the most polarized issues," Fiorino said. "Early relative bipartisanship on the climate is gone in the U.S., and the breakdown has accelerated in the past decade."
While the U.S. joins Australia as a "climate laggard," Fiorino said some states are moving ahead aggressively on clean energy and climate action. At the national level, dramatic swings on environmental policy follow administration changes, complicating the possibility of a workable middle ground.
A final webinar in the series, on February 3 at 1:00 PM, will feature Eisenstadt and Aseem Prakash of the University of Washington, as they seek to generalize lessons for adaptation policy, along with Tamara Coger of the World Resources Institute and Kanta Kumari Rigaud of The World Bank.