On Campus
Top Cyber Officials Kick Off Inaugural AU Changemaker Award Event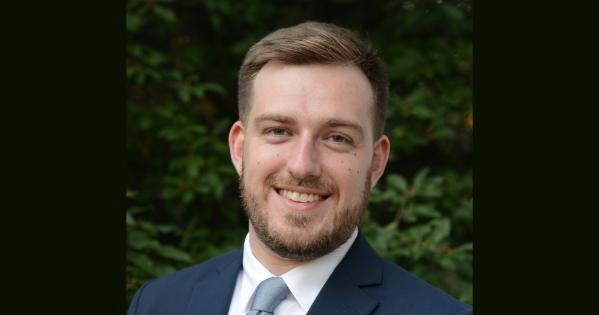 On the rainy morning of September 23, 2021, academics, policymakers, and industry professionals gathered at the Katzen Arts Center to celebrate the historic career of Doreen Bogdan-Martin. Ms. Bogdan-Martin was presented with the Inaugural Outstanding Technology Policy Changemaker Award for her work as the head of the International Telecommunication Union Development Sector (ITU). Under her leadership of this branch of the United Nations agency, Ms. Bogdan-Martin was able to take historic strides towards getting people around the world connected to cyberspace.
The event featured a full line-up of notable speakers. American University President Sylvia Burwell introduced the keynote speaker, none other than President Biden's National Cyber Director Chris Inglis. Director Inglis praised the work done by Ms. Bogdan-Martin, noting that "one of the greatest challenges we face today is that of connectivity." He went on to discuss the importance of technology and cyber policy to the world today and laid out his vision for the best way forward.
"The best defense against all types of cyber threats is working together," said Inglis. "By bringing together a coalition of like-minded individuals, we can uphold the integrity of cyberspace. Collaboration is the most important step in securing cyberspace for everyone, and we can all learn from Doreen's work on how best to work together."
Following Director Inglis' remarks, Vice Provost Diana Burley went on to describe the numerous academic ventures in cyber and technology policy currently underway at American University. From artificial intelligence to internet governance, including cyber policy and training the next generation of cyber workers, Vice Provost Burley praised the invaluable work being done across American University's campus.
Then came the moment everyone was waiting for: the presentation of the Changemaker Award to Doreen Bogdan-Martin. Vice Provost Burley outlined her numerous career accomplishments, beginning with the fact that she is a School of International Service alumna. She then presented the award and gave the stage to Ms. Bogdan-Martin to make her acceptance speech.
"I am honored and greatly humbled to receive this award," she began. "When I first began my career in 1989, I didn't even have a cell phone. Since that time, technology has developed and improved in leaps and bounds, but not equally for everyone. The importance of inclusivity to technology has never been greater, and the pandemic has shown us that reality. Even here, in this country, some students had to drive to Starbucks to get Wi-Fi to attend virtual classes. Globally, 3.7 billion people are not connected to the internet, and so we all must do more to make sure that everyone is included."
The final part of the event was a fireside chat between Ms. Bogdan-Martin and fellow SIS alumna Fiona Alexander (a Distinguished Policy Strategist in Residence at the School of International Service and a co-founder of Salt Point Strategies) who met while working together at the National Telecommunications and Information Administration (NTIA). Their conversation further explored the impact of Ms. Bogdan-Martin's work at the ITU. During their chat and the Q&A session that followed, she laid out her vision for the ITU as Secretary-General.
Ms. Bogdan-Martin is running for the top position at the agency next year. The entire American University community will be cheering her on, just as they were during this wonderful celebratory event.