On Campus
Urban-Metro Governance and Health Economics and Policy Experts to Join SPA in August
Dr. Derek Hyra, whose research focuses on innercity economic development, will join the Department of Public Administration & Policy in August as an associate professor.
Dr. Hyra received his Ph.D. from the University of Chicago. He is currently an associate professor of urban affairs and planning at Virginia Tech, specializing in national housing policy, urban politics and race. He is the author of several peer-reviewed articles on urban research that have appeared in the journals Housing Policy Debate, Urban Affairs Review and City & Community. He also is the author of The New Urban Renewal: The Economic Transformation of Harlem and Bronzeville (University of Chicago Press, 2008), and has a second book in progress that investigates the revitalization of Washington, D.C.'s Shaw/U Street neighborhood.
He is a research affiliate of the National Poverty Center, an affiliated scholar of the Urban Institute, senior associate editor of Housing Policy Debate, and a member of the Alexandria Planning Commission. He served as a presidential appointee on the U.S. Small Business Administration's Council on Underserved Communities from 2011 to 2013, and as chair of the Alexandria Redevelopment and Housing Authority from 2009 to 2013. He has received important research grants from the Rockefeller Foundation, Social Science Research Council and U.S. Department of Housing and Urban Development. 
At the School of Public Affairs, he will help launch a new research center that will develop policies related to urban and metropolitan governance.
Health Economics and Policy Expert to Join Faculty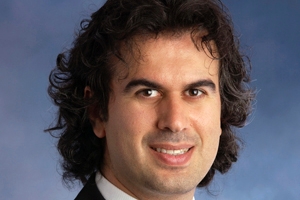 Dr. Erdal Tekin, an expert on health economics and policy, will join the Department of Public Administration & Policy as a professor in August. He currently is a professor of economics in the Andrew Young School of Policy Studies at Georgia State University, specializing in health economics, demographic economics and applied microeconomics.
Dr. Tekin's research has appeared in many of the top journals in the field, including Review of Economics & Statistics; Journal of Human Resources; and Social Science & Medicine. His research has been funded by organizations such as the National Institutes of Health, Administration for Children and Families, Association for Public Policy Analysis and Management and Upjohn Institute for Employment Research. His work has been cited over 1,200 times in the research literature and profiled by a variety of media outlets, including The New York Times, Washington Post, Wall Street Journal and Forbes magazine.
He has conducted extensive research on the determinants of criminal behavior among youth and adults; effects of child care subsidies and prices on employment, welfare decisions by parents and children's development; effect of food stamp benefits on the labor market; link between child neglect and future criminality; and causes and economic consequences of obesity.
He is a research associate in the health economics and children's programs of the National Bureau of Economic Research and a fellow of the Institute for the Study of Labor (IZA). He is a co-editor of the Journal of Population Economics and an associate editor of IZA World of Labor and IZA Journal of Labor Policy. He also serves as a co-organizer of the annual international workshop on the Economic Analysis of Risky Behaviors. He holds a Ph.D. in economics from the University of North Carolina at Chapel Hill.