Clear and consistent use of American University's institutional identity allows us to reach our objectives of supporting an engaged community, informing our audiences, and attracting support for our initiatives.
Use the American University logo in these three configurations. Do not use the logo in any other configuration. Do not publish the images below.
 
AU Logo (standard)

AU Logo (landscape)
AU Logo (stacked)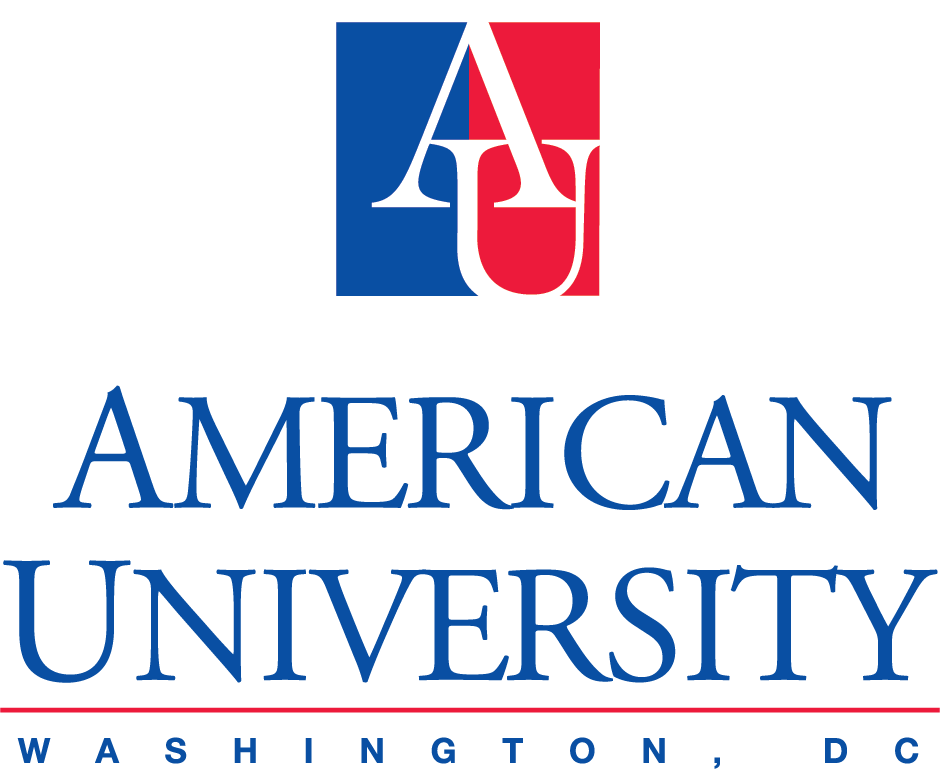 Red Pantone 186
CMYK

0 100 80 0

RGB

224 38 60

HEX

#E0263c
Blue Pantone 072
CMYK

100 79 0 0

RGB

0 79 163

HEX

#004FA2
*Tru Match: 36-A2 CMYK: 100 70 0 12 *for large blocks of print coverage
Clear Space
Keep the AU logo a minimum distance away from surrounding artwork or text. The clear space is half the height of the primary mark horizontally and vertically. Addresses are an exception as they may fall within the minimum encroachment area.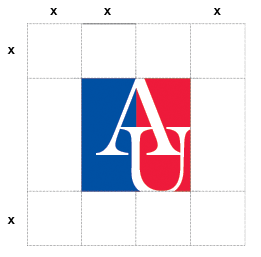 Alternate Versions
Determine the logo colors by background and medium.
On background
On white
One color
Black
Engraved
Engraved white
Follow these rules:
Do not use two-color version on a red background.
Do not change the logo color or any of its components.
Do not stretch or apply effects to the logo.
Do not break the logo apart or use any of its pieces.

Downloadable Files
Pngs for the standard, horizontal, and vertical American University logos are available for download. The included engraved marks are reserved for use when the primary logo versions cannot be applied.
Logo Files (Internal Only)
Consistent use of the university's logos and marks by members of the community, as well as approved use by those who wish to associate with the university, is essential. Logos may not be altered or modified in any way. Proper use of the logo should conform with the guide to Trademarks of American University. All use of the marks for commercial resale or noncommercial promotional distribution must be contracted through a licensee registered with Learfield Licensing Partners.
For more information and additional logo formats please contact brand@american.edu.
The visual and textual guidelines here are the foundation of all Challenge Accepted communications. They celebrate AU as a place where purpose is nurtured, honed, and activated—sparking positive change and empowering us to bring Challenge Accepted to life.