Through the COVID-19 pandemic, AU continued building momentum in its mission to advance knowledge, foster intellectual curiosity, build community, and empower lives of purpose, service, and leadership. Here are some selected highlights for 2021:
---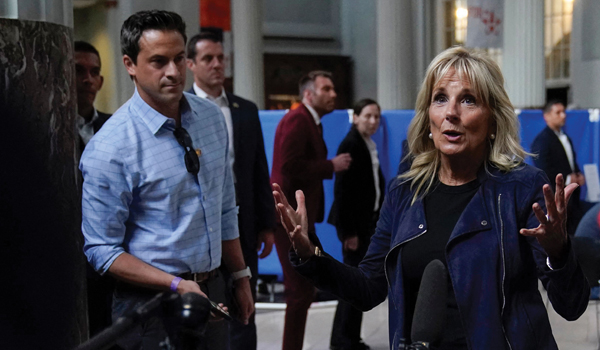 With security tightening in DC in advance of the presidential inauguration, anthropology PhD students Shannon Clark and Aaron Howe, co-organizers of Remora House, distribute Metro cards, handwarmers, masks and other essentials to the homeless. At least 27 Eagles joined the Biden administration or its transition team. The School of Education led by Dean Cheryl Holcomb-McCoy becomes a key partner in DC's new Education Research Practice Partnership that will contribute actionable research for student achievement and financial equity.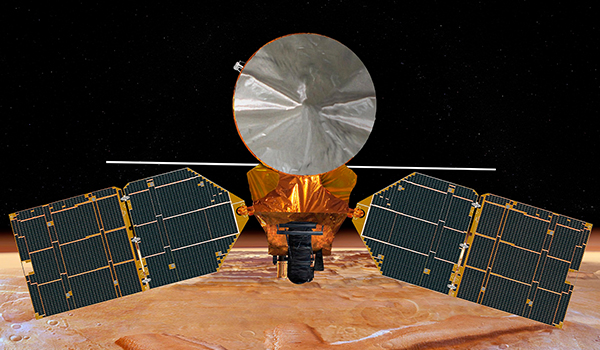 AU professor and NASA scientist Guiliano Liuzzi is part of the team publishing research in the journal Science Advances that sheds light on Mars' water loss and climate evolution and detects hydrogen chloride in its atmosphere, signaling a new kind of chemistry on the planet. The Investigative Reporting Workshop's Accountability Project, which aids newsrooms and researchers' search of data, reaches 1 billion records. The National Science Foundation and Amazon award $1 million to Kogod professors Heng Xu and Nang Zhang to research structural bias in artificial intelligence in hiring systems.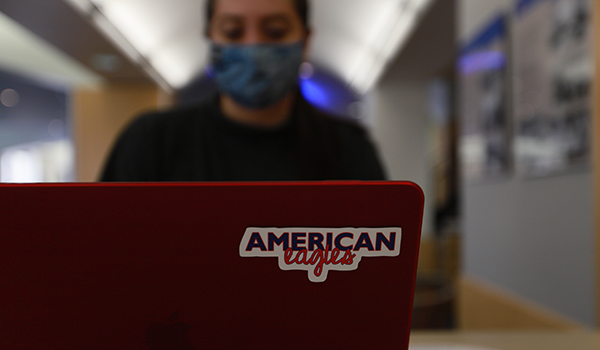 In its commitment to expand access to higher education and support our community, AU announces no increase in tuition and housing costs for the 2021–2022 academic year. It also allocates $1.2 million for summer financial aid to assist current students and families and as a pilot to inform future efforts to expand summer educational opportunities as part of AU's lifelong learning strategic imperative. Kogod's full-time MBA gets a STEM designation from the Graduate Management Admission Council.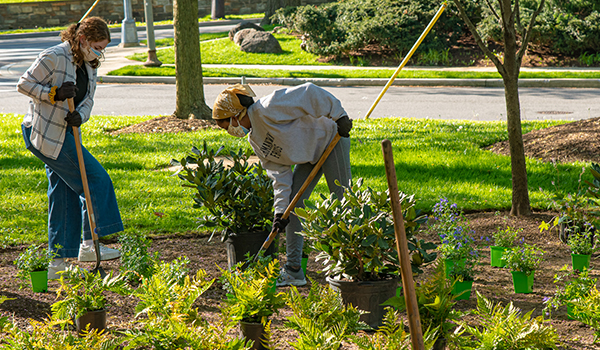 AU announces its newest five-year sustainability plan that dovetails with the Sustainability DC plan. SIS Distinguished Professor Audrey Kurth Cronin, director of the Center for Security, Innovation, and New Technology, testifies before the House Armed Service Committee on extremism in the armed forces. Washington College of Law hosts a conversation with professor emeritus Congressman Jamie Raskin, D-MD, and his onetime student, Congresswoman Stacey Plaskett, WCL/JD '94, D-VI, about their insights as managers of former President Donald J. Trump's second impeachment trial. AU launches the university's new brand narrative, Challenge Accepted.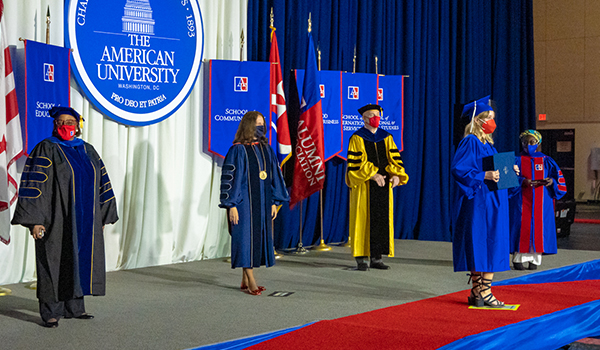 AU celebrates commencement with its first in-person ceremonial activities since December 2019. After a virtual ceremony for 2,900 Class of 2021 graduates, about 1,450 2020 and 2021 graduates—dressed in regalia and masks—safely proceeded across the Bender Arena stage. For her esteemed academic and service career, Dyana Sarova, SIS/BA '20, of Krasnodar, Russia, is the 2021 President's Award winner. At age 19, Danya Hamad, SIS/MA '21, is the university's youngest master of international relations graduate. AU launches Change Can't Wait: The Campaign for American University with more than $270 million raised towards its $500 million goal.
Donnay Brown, Donshanay Brown, Riley Campbell, Jocelyn Lopez-Arias, Diane Nguyen, Tsenat Shifraw, Christian Smith, and Francine Worsoff are AU's newest District Scholars. SPA launches the nation's first association dedicated to the study of evolving roles and history of America's first ladies. The AU Museum welcomes visitors back to the Katzen Arts Center.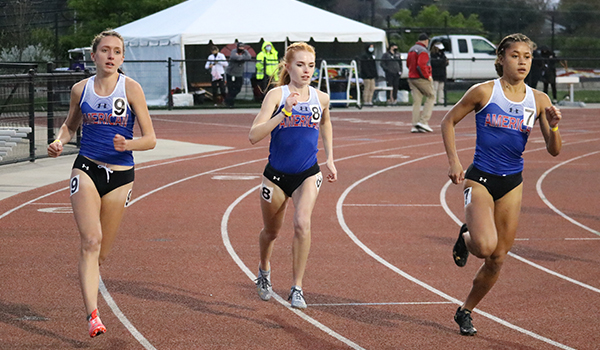 In a unanimous decision, the DC Zoning Commission approves AU's 2021 Campus Plan for the next 10 years. Chrisraine Gilpin, Lena Otto, Grace Chen, Nicole Jean-Pierre, and John Paul Mejia are members of the 2025 Frederick Douglass Distinguished Scholars cohort. AU's women's track team registers the top cumulative GPA in Division 1 women's track and field. SPA-hosted journal, Political Analysis, is the no. 1 two-year impact factor journal according to Clarivate, which ranks all academic journals.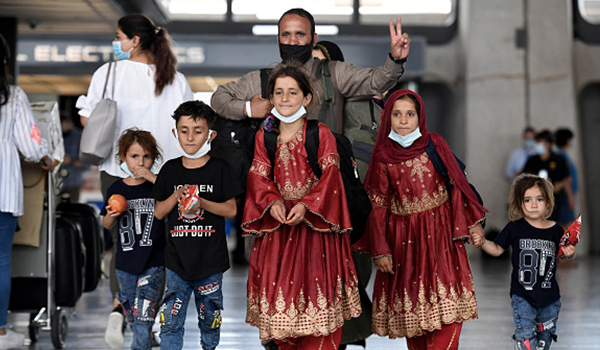 After 17 months of mostly operating remotely, AU begins "a new way of working" that features both full time in-person presence and a range of hybrid work modalities that support university functions, student needs and services, and the workforce. Professor Tazreena Sajjad and the Center for Community Engagement mobilize student volunteers to conduct research that assists the Afghanistan evacuation effort. AU Washington College of Law faculty is No. 46 in the 2021 Sisk Citation Rankings, which measure scholarly impact.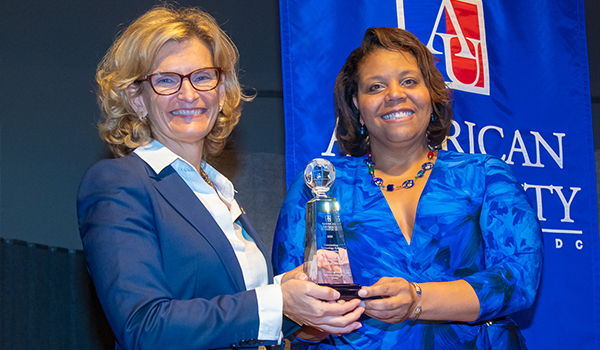 Professor Jessica Gephart leads a landmark study that shows significant unfulfilled potential for aquaculture to become more sustainable lands on the cover of Nature's September 16 issue. AU honors Doreen Bogdan-Martin, SIS/MA '91, director of the Telecommunication Development Bureau of the International Telecommunication Union and candidate for secretary-general, with the inaugural Outstanding Policy Changemaker Award. AU's Game Center and the DC Public Library partner to train 25 communities in game design, non-technical authoring tools, and templates for successful games through a $250,00 grant from the Institute of Museum and Library Services.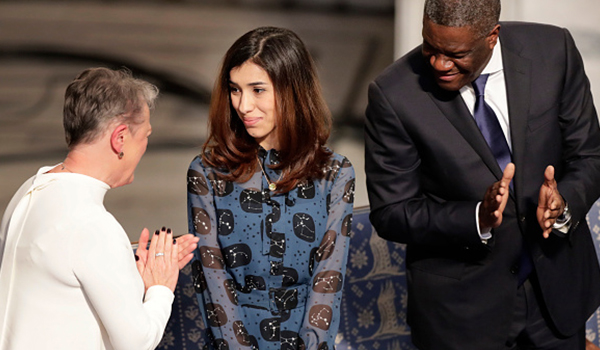 Race, media, and communication professor Sherri Williams is the National Association of Black Journalists' Educator of the Year. Nobel Peace Prize laureate and AU student Nadia Murad shares her experiences as a prisoner of war in Iraq and her efforts to end the use of sexual violence as a weapon of war. The NSF awards the Institute for Immersive Designs, Experiences, Applications, and Stories $1 million to establish the region's only volumetric capture studio. The National Academy of Public Administration includes SPA Dean Vicky Wilkins in its 2021 Class of Academy Fellows.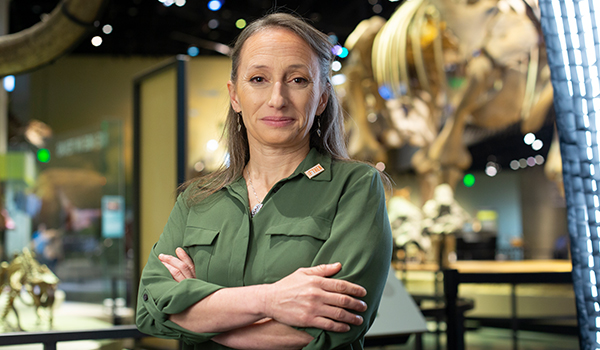 Professor Becca Piexotto, CAS/MA '13, CAS/PhD '17 is part of an international team that recovers child remains of human ancestor Homo naledi in South Africa's Rising Star cave. The Sine Institute of Policy and Politics announces the 2022 Sine fellows. Among them are Mustafa Santiago Ali, vice president of environmental justice, climate, and community revitalization, National Wildlife Federation; Julian Castro, former US secretary of housing and urban development; Michele Norris, Washington Post columnist, former NPR host, and founding director of the Race Card Project; and Shannon Watts, founder of Moms Demand Action.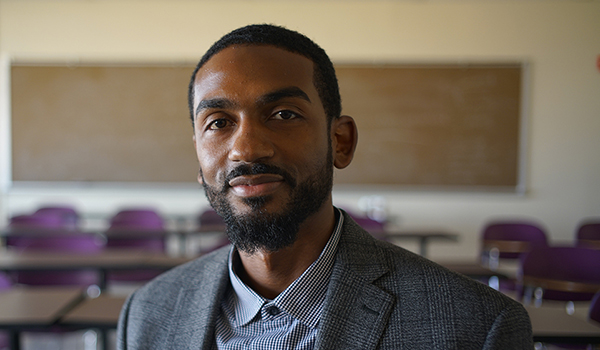 CNN journalist and Inside Politics Sunday, anchor Abby Phillip delivers the keynote address to 1,500 summer and fall graduates at AU's 142nd commencement, the first fully traditional in-person ceremony since the onset of the global pandemic. The Marguerite Casey and Group Health foundations name professor Orisanmi Burton on of six Freedom Scholars with $250,000 to continue his research on the wave of prison rebellions across the United States in the 1970s and how they inform the abolitionist movements of today.