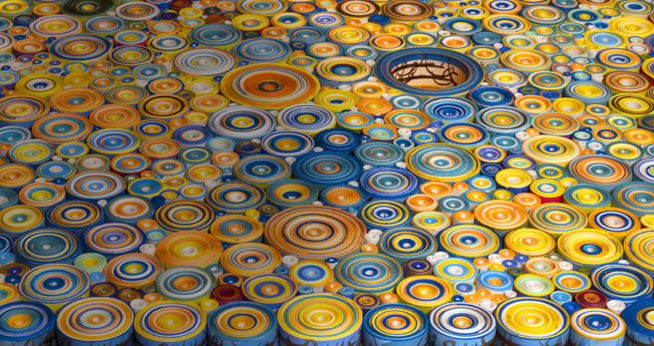 Summer Exhibitions
Open Tuesday-Sunday through August 17:
The Franz and Virginia Bader Fund: Second Act
Continental Drift (Being Here & Being There)
Passionate Collectors: The Washington Print Club at 50
Syzygy
An Opening of the Field: Jess, Robert Duncan, & Their Circle
MYND ALIVE: BK Adams . I AM ART
Brink and Boundary

Image (from Franz and Virginia Bader):
Hadieh Shafie,26000 Pages (detail), 2011.
Museum Membership

Become a Member! Together, we can strengthen our commitment to presenting exciting, challenging, and relevant art from the region and around the world.
Learn More
Become a Volunteer

Volunteers play a vital role in the museum's operation as an educational institution and community resource. Join us!

Visiting & Directions

Please find directions, parking, hours (11:00-4:00, Tue–Sun), contact, and accessibility info for the AU Museum and store.

Washington Art Matters: to AU Students

Students compose visual analyses of 2014 shows with a focus on the exhibition Washington Art Matters II.