Worried About Someone?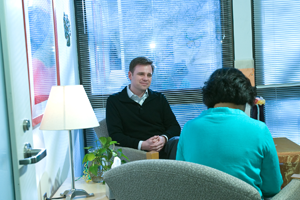 Photo by Jeff Watts
 If you are concerned about an AU student, the following links will help you locate some good resources for support.
How to Help a Student in Distress

Helping a Student Get Help
You may be a a faculty or staff member, parent, friend, or roommate who is worried about a student in distress. These resources can help you recognize signs and causes of distress, and discuss how you can encourage a student to get help.

Coping with a Sudden Terrible Event
Everyone reacts differently to a traumatic event. This information sheet can help you identify different coping responses following a trauma, and support students in seeking appropriate support.

Self-Help Resources and On-Line Information
Whether you are concerned for yourself or someone else, this collection of self-help resources covers a wide range of topics including depression, eating disorders, anxiety, medications, etc.

Consult with a CC Clinician
This will link you to a description of the consultation and outreach services available at the Counseling Center.

Dean of Students
The Dean of Students is an excellent resource to call on when you encounter a multi-faceted problem, a problem with ramifications for the broader community, or difficuly determining the most appropriate way to get help for a student.