Faculty Ink
New Book Examines the Rise of Congressman Chris Van Hollen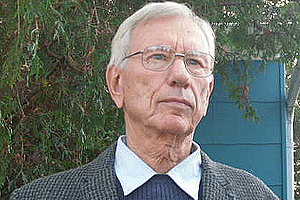 President Obama and his grassroots campaign team have been credited with the reemergence of the Democratic Party in the last three years. A new book by American University professor Sanford Gottlieb examines the meteoric rise and grassroots campaigning of another young Democrat—Maryland Congressman Chris Van Hollen. In Red to Blue: Congressman Chris Van Hollen and Grassroots Politics, Gottlieb uses the story of Van Hollen as a parallel to the movement toward a Democratic majority in American politics.

"Red to Blue looks at the emergence of a Democratic majority in the United States through the prism of Congressman Chris Van Hollen's career," said Gottlieb. "It gives the reader a close-up of grassroots politics, from Van Hollen's upset victory in 2002 to the Obama political earthquake in 2008."

Van Hollen, a state senator from suburban Maryland, was one of only two Democrats to defeat an incumbent Republican House member in the Republican sweep of 2002, the first congressional election after 9/11. He did it with the assistance of a grassroots army attracted by his leadership on progressive issues in the Maryland legislature.

Gottlieb had an inside view of Van Hollen's 2002 victory as campaign coordinator of his precinct. In the book, he provides a detailed account of the nuts and bolts and spirit of the Van Hollen campaign and extends his analysis into 2008, the election year for which Nancy Pelosi appointed Van Hollen chief of the Democratic Congressional Campaign Committee, responsible for recruiting, assisting, and mentoring candidates in an effort to expand the Democratic majority in the House. Today, Van Hollen serves as special assistant to Nancy Pelosi as liaison with the Obama White House on legislation.

Including hundreds of interviews with voters, activists, candidates, campaign staffers, members of Congress, pollsters, journalists, and scholars, Red to Blue provides a nuanced understanding of America's shifting politics.

Gottlieb is a professorial lecturer at American University's School of International Service. He worked in the peace movement from 1960 to 1993, the first seventeen years as the political action director and executive director of the National Committee for a Sane Nuclear Policy (SANE). He is the author of Defense Addiction (Westview Press 1997). Gottlieb received a B.A. from Dartmouth College while in the Navy in 1946 and a doctorate from the University of Paris in 1952.