Alumni
Celebrating A Centenarian: Dr. Edmund Gordon, SPA/MA '50, Co-Architect, Federal Head Start Program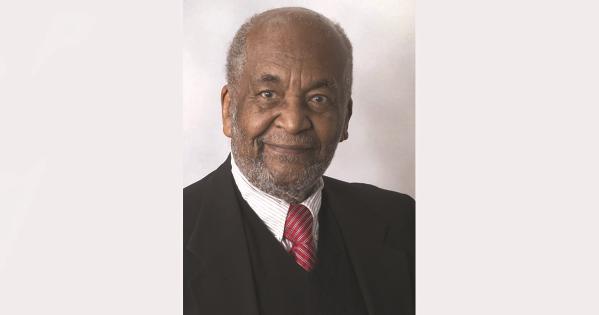 Dr. Edmund W. Gordon, SPA/MA '50, is one of America's preeminent scholars in the fields of education and the development of marginalized and disenfranchised children. Still an active member of the education community, Dr. Gordon turns 100 years old this month, and celebrations are underway across the country.
Professor Gordon's early work included being tapped by President Lyndon B. Johnson to serve as an architect of the federal Head Start program, one of the most successful and effective of the federal government's experiments on poverty. 
He is one of just a few scholars to occupy endowed professorships at two Ivy League universities and has held appointments at several prestigious institutions, including Howard, Yeshiva, Columbia, City University of New York, and Yale. 
This year, at least a dozen educational institutions across the country, including the University of Pennsylvania, UCLA, NYU, Morehouse College, and University of Texas at Austin are celebrating Dr. Gordon's contributions to the field with lectures and events. 
At American University, the School of Education's annual Summer Institute on Education, Equity, and Justice will celebrate Dr. Gordon's life and work with a keynote address named in his honor. The inaugural Dr. Edmond Gordon Distinguished Lecture will be given by Dr. Gloria Ladson Billings, former Kellner Family Distinguished Professor of Urban Education in the Department of Curriculum and Instruction, at the University of Wisconsin, Madison.
School of Education Dean Cheryl Holcomb-McCoy calls Dr. Gordon "an icon, a trailblazer, an American hero."
Dr. Gordon received AU's Neil Kerwin Alumni Achievement Award in 2019 and joined the School of Education as Scholar in Residence in 2020. During the awards ceremony, Dr. Gordon reflected on his time at the university, saying "My privilege of being both admitted to American [University] 78 years ago and all of the other things that I have benefited from are rare in our society." He went on to discuss his belief in the importance of universal access to education and the appropriate use of measurement science in education, saying "If we're going to invest…in measuring people's abilities, we ought to invest at least as much or more in developing those abilities."