Monday-Friday, 9:00-5:00; please allow 1 businesss day for responses.
PhD, Anthropology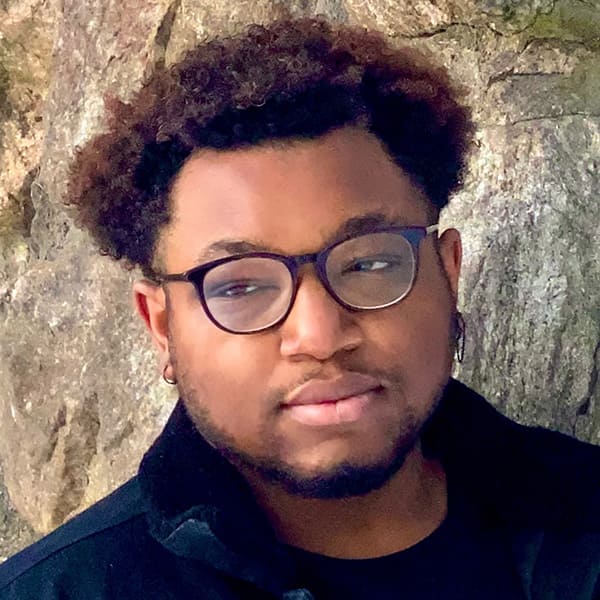 Anthropology PhD candidate Delande Justinvil is on a mission to protect Black burial grounds.
As a biocultural anthropologist, Delande researches the grounds and their history, analyzes remains from at-risk burials, and he advocates for their protection at both local and federal levels. During his time at AU, he helped curate the museum's 2019 exhibition Plans to Prosper You, collaborated with the Society of Black Archaeologists, and conducted dissertation research on recently discovered Black burials in Georgetown. 
What Delande finds most special about AU is the graduate student community. "Even with respect to my doctoral research, it was my friend Shannon Clark who in my first semester here really listened to what I wanted to do and connected me to the dedicated members of DC's Historic Preservation Office. My colleagues and I show up for each other in ways that reflect how centering care and compassion as an ethical practice can be equally, if not more, rigorous than our respective — and brilliant — scholarly pursuits."
Delande also praises Dr. Malini Ranganathan and the Antiracist Research and Policy Center (ARPC):
They have produced regular thought-provoking programming that deeply engages antiracist, feminist, and decolonial conversations both within and beyond the walls of the academy in ways that help me rethink and revise the critical approaches in my own work. In my eyes, the ARPC has really become somewhat of an intellectual anchor and integral component of the AU community.
MA, Sociology Research and Practice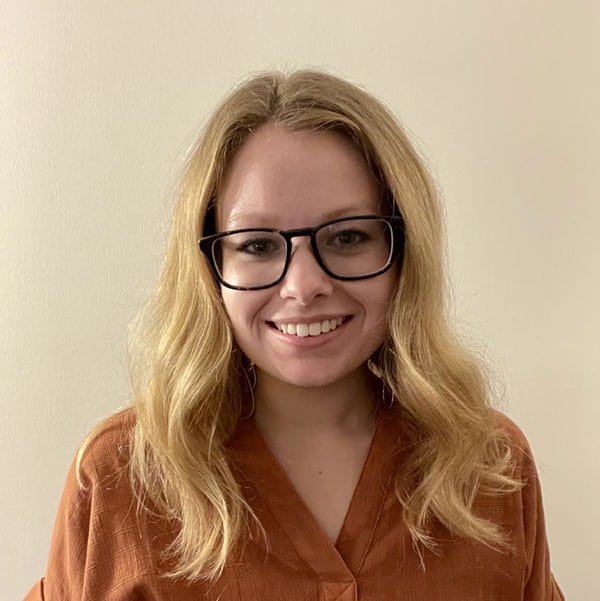 Emma Vetter has made the most of her time at American University. While earning her MA in Sociology Research and Practice, she's worked as research assistant for three professors, learning new skills along the way.
It's all prepared her for the next big step in her academic career: Emma is in the process of applying to three PhD programs, and she's already been accepted to one.
As a research assistant, Emma's work has ranged greatly. Working with Professor Nicole Angotti, she executed independent, in-person observations and interviews to pilot research methods. She also composed field notes and created observation protocol instructions. Working in Professor Ernesto Castañeda's Immigration Lab, Emma researched social determinants of health and worked as the third author on a peer-reviewed journal article about health disparities (Journal of Migration and Health). For Professor Gay Young, Emma is examining the role of collective emotions in the 2020 presidential election.
My combined research experiences with the Department of Sociology have allowed me to better understand how research moves from ideas to theory, research questions, and hypotheses. These opportunities have shown me how sociological methods can capture the lived experiences of overlooked communities. I am very grateful for my time at AU and with the sociology department for helping me grow academically.
Averaging 14 students per graduate class
Over 50 degrees and certificates in the arts, sciences, and humanities