International
A Night at the Symphony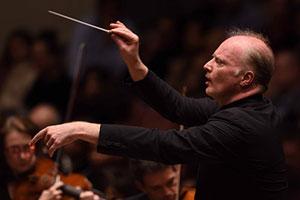 On Saturday evening, eighty students from Washington area universities attended the National Symphony Orchestra at the Kennedy Center for Mussorgsky's Pictures from an Exhibition, conducted by NSO Music Director Gianandrea Noseda.
In a theme of artworks woven throughout, the program also featured Sergei Rachmaninoff's Isle of the Dead (based on a painting by Arnold Böcklin) and Ottorino Respighi's Trittico Botticelliano (based on three Botticelli works).
Students from American University, Georgetown University, George Washington University, and the University of Maryland all took part in the special night at the symphony.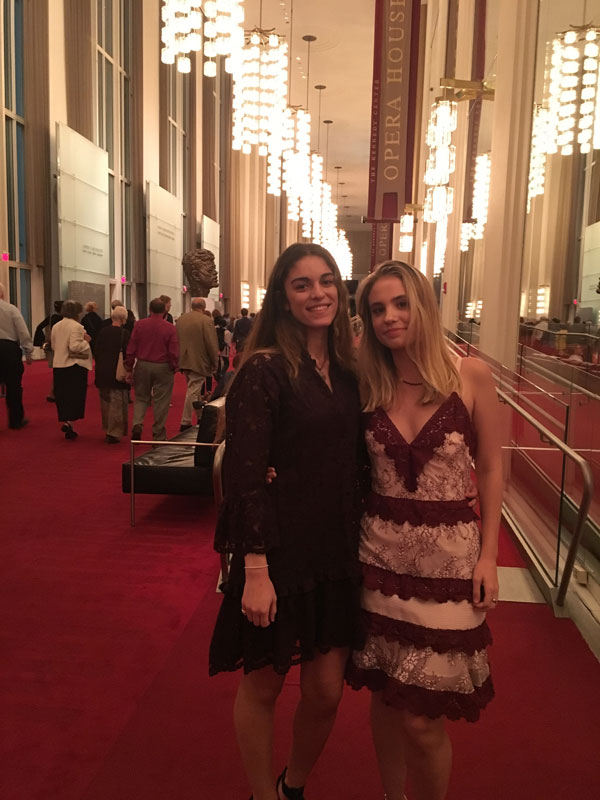 "The opportunities that the Carmel Institute offers to students, including the performances at the Kennedy Center, all lead to a better understanding and appreciation of Russian culture," said AU undergraduate Alia Carlton.
Modest Mussorgsky (1839-1881)'s Pictures at an Exhibition (1874) was orchestrated in 1922 by French composer Maurice Ravel, and steadily gained a prominent place in the American orchestral repertoire. However, it was originally composed for the keyboard, as a piano suite.
A member of "The Mighty Five"—a group of five Russian composers including Mussorgsky, Cui, Borodin, Balakirev, and Rimsky-Korsakov, all of whom were dedicated to creating a national school of Russian music—Mussorgsky had no formal musical training. A talented pianist, he began to compose while still in his teens, often inspired by the peasant folk songs he heard on his family's estate. Unable to make a living from his music, Mussorgsky—after leaving the military—worked as a civil servant, while battling both alcoholism and epilepsy. His visceral, forceful, and uniquely Russian music only achieved fame a few years after his death.
Sergei Rachmaninoff (1873-1943) created Isle of the Dead as a symphonic poem. He began work on the composition after viewing a black and white reproduction of a painting by Arnold Böcklin, which Rachmaninoff saw in Paris in 1907. When he later viewed the full-color painting, Rachmaninoff could not contain his disappointment, declaring, "If I had seen first the original, I probably would not have written my Isle of the Dead. I like it in black and white." Nonetheless, it is considered a classic example of Russian late-Romanticism.
In March 1927—after his first tour of the United States—Ottorino Respighi (1879-1936) began work on the Trittico Botticelliano. Inspired by three paintings of the Italian artist Sandro Botticelli, the composition displays Respighi's interest in Gregorian chant and other antique forms of music.
By providing university students with tickets to concerts at leading American cultural institutions, the Carmel Institute encourages them to explore Russia's creative history beyond the classroom. The Kennedy Center season annually features many works by Russian composers across a variety of genres. Later this fall, the Carmel Institute will offer students tickets to the NSO's performance of Rachmaninoff's Piano Concerto No. 3. In 2019, students will attend the Washington National Opera's production of Tchaikovsky's Eugene Onegin, which features three Russian opera singers. In the spring, students will also have the opportunity to see the world famous Mariinsky Ballet's engagement of La Corsaire.