Contact:
Arnold, Glen Wayne
Administrative Coordinator
Economics
4400 Massachusetts Avenue NW
Washington
,
DC
20016-8029
United States
Opening Remarks & Plenary>
2:14:47
The Opening Plenary: Diversifying Economics with moderator Cecilia Conrad, Bina Agarwal, Janet Yellen, Nancy Folbre, M.V. Lee Badgett, and Maria Floro begins at 18:21 after opening remarks.
Please see also Closing Plenary: Priorities Moving Forward with moderator Heidi Hartmann, Caren Grown, Shahra Razavi, John Schmitt, Adriana Kugler, Kate Bahn.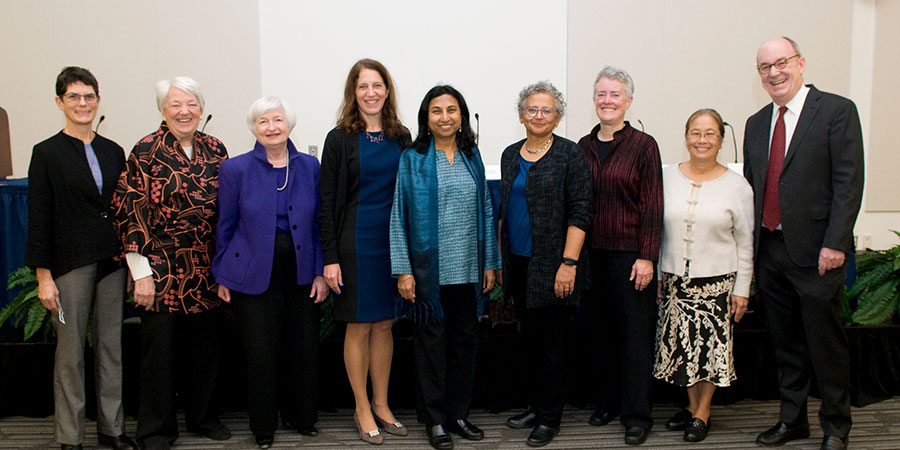 From left to right: Mieke Meurs, Heidi Harmann, Janet Yellen, Sylvia Burwell, Bina Agarwal, Cecilia Conrad, Lee Badgett, Maria Floro, and Peter Starr.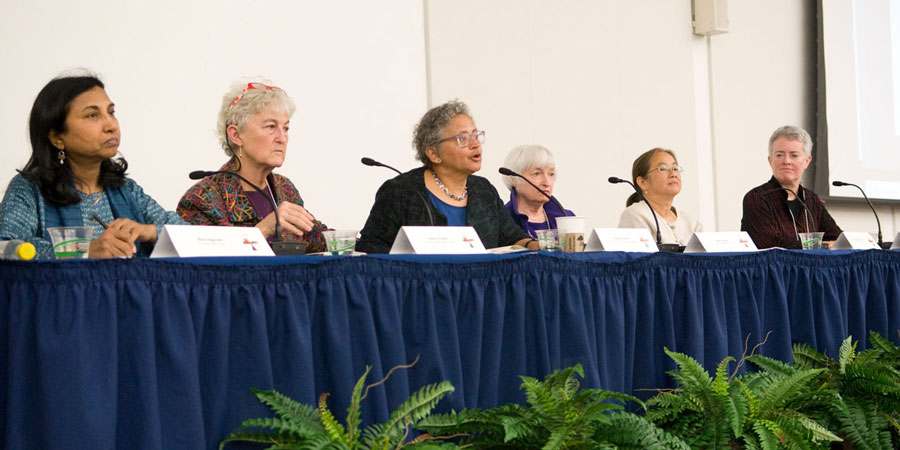 Opening Plenary (from left to right): Bina Agarwal, Nancy Folbre, Cecilia Conrad, Janet Yellen, Maria Floro, and Lee Badget.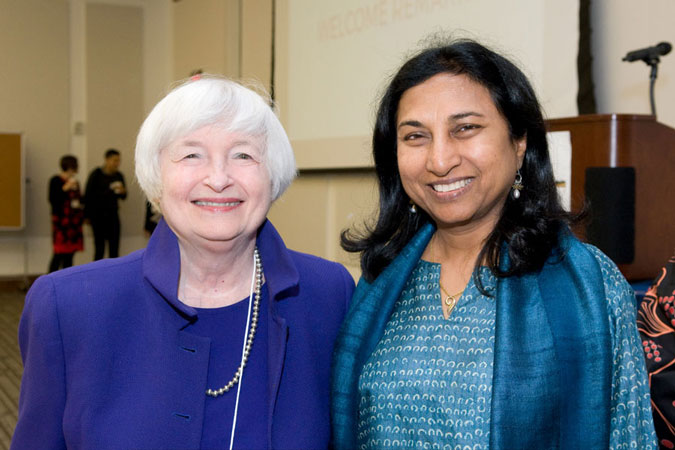 Janet Yellen (left) and Bina Agarwal.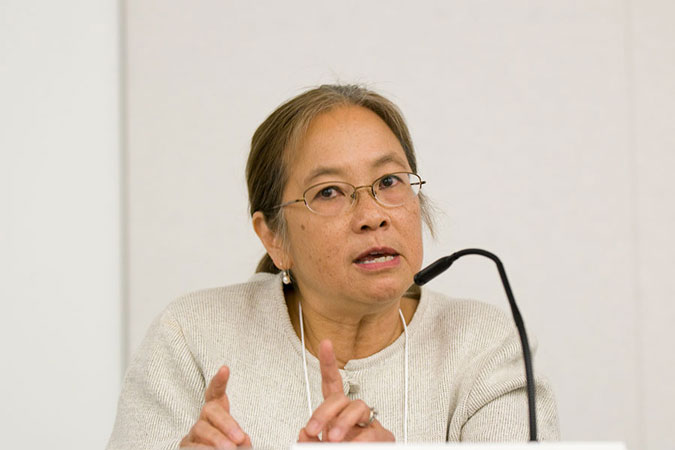 Professor Maria Floro discusses the importance of gender analysis in economics during the Opening Plenary.
Conference attendees at the Opening Plenary.
Professor Kelly Jones asks questions during the Opening Plenary.
Concurrent Session 1.2: Gender and Development attendees.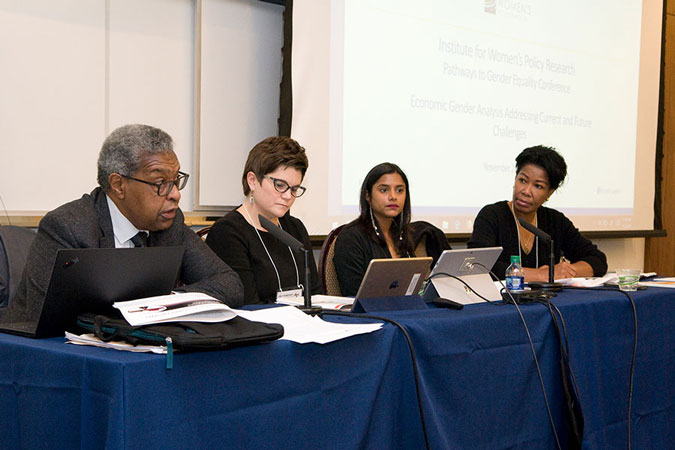 Roundtable: Challenges and Opportunities for Closing Women's Wealth Gap. From left to right: Sandy Darity Jr., Amy Castro Baker, Jhumpa Battacharya, and Karen Murrell.