Economics
4400 Massachusetts Avenue NW
Washington
,
DC
20016-8029
United States
The American University Department of Economics supports a pluralist approach to economics that embraces mainstream and heterodox perspectives and emphasizes policy applications. We believe that theoretical understanding, empirical investigation, and policy analysis are enriched by study of the evolution of economic ideas and economic institutions.
Our mission is to provide undergraduate and graduate education, and faculty research, that enrich economic analysis and policy by implementing pluralist analytical approaches grounded in historical and empirical context. Offering graduate and undergraduate degrees, minors, and certificates in a heterodox atmosphere in addition to the Program on Gender Analysis and Info-Metrics Institute. 
Recent Publications

Gunter, Bernhard and Britni Wilcher. "Three Decades of Globalisation: Which Countries Won, which Lost?" The World Economy, January 11, 2020. onlinelibrary.wiley.com/doi/full/10.1111/twec.12915
Gershman, Boris. "Witchcraft beliefs as a cultural legacy of the Atlantic slave trade: Evidence from two continents." European Economic Review, February 2020. doi.org/10.1016/j.euroecorev.2019.103362
Gershman, Boris, and Diego Rivera. "Measuring Regional Ethnolinguistic Diversity in Sub-Saharan Africa: Surveys vs. GIS." World Bank Economic Review, February 2020.  doi.org/10.1093/wber/lhz032
Eschelbach Hansen, Mary, Michael E. Martell, and Leanne Roncolato (2019). "A labor of love: The impact of same-sex marriage on labor supply." Review of Economics of the Household 1-19. doi.org/10.1007/s11150-019-09454-1
Davis, Steven J., Dingqian Liu, and Xuguang S. Sheng. (2019). "China Policy Uncertainty Indices Based on Mainland Papers" Economic Policy Uncertainty 
Floro, Maria, Mahmud Yesuf, and Trufat Woldesenbet. (2019). "Gender and Perception of Climate Change in Ethiopia." The International Journal of Climate Change: Impacts and Responses 11 (2): 21-39. doi:10.18848/1835-7156/CGP/v11i02/21-39.
Stinebrickner, Ralph, Todd Stinebrickner, and Paul Sullivan (2019). Job Tasks, Time Allocation, and Wages, Journal of Labor Economics, 37(2).
See more Research & Publications.
Recent Award Winners
Madison Mauro
Kinsman-Hurst Award
Stephan Lefebvre
James H. Weaver Prize for Teaching Excellence 
Hanqing Ye
Professor Jose D. and Ursula Epstein Award
Dingqian Liu
Frank M. Tamagna Education Endowment Fund
Catherine Hensley
Fred and Barbara Bergmann Fellowship Fund
Austin Jang
Ruth Dewey Meade Prize
Tejesh Pradhan
Econometrics Paper Award
The DC metro area offers by far the highest concentration of economist jobs in the US, 19 times the national average, as well as median salary 15% above average: $133,000.
Graduates of the Economics Department make up an impressive contingency of Alumni, having gone on to work at places such as
Deloitte
IBM
International Monetary Fund
PricewaterhouseCoopers
US Department of Commerce
The World Bank Group

For more information on where AU Economics graduates land visit the We Know Success page or visit the PhD Job Market Candidate page. 
Bulletins
Professor Gabriel Mathy in Salon questions the legality of President Trump's eviction memorandum, and proposed universal healthcare and UBI, among other measures to improve a failing United States.
Professor Maria Floro told Business Insider that without a bailout for the childcare industry women will take a step back in participation in the workforce.
Professor Gabriel Mathy spoke to The Wall Street Journal about how the pandemic-caused recession has impacted Latino workers.
Professor Amos Golan presented to the Santa Fe Institute on the effects of universal TB vaccination, air pollution, and health-related expenditure on COVID-19 recovery rates.
Professor Evan Kraft published an opinion piece in The Hill entitled "Shaky economic data portend a shaky recovery."
Professor Maria Floro spoke to Business Insider about the effects of COVID-19 on women's careers.
Professor Gabriel Mathy's research into the service industry recession was cited in a Wall Street Journal article about the economic impact of the coronavirus.
Professor Mary Eschelbach Hansen co-wrote a Washington Post piece arguing that Congress should make it easier for businesses to declare bankruptcy.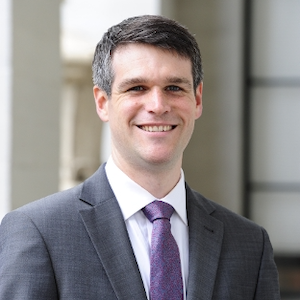 The AU Economics Department welcomes our newest faculty member, Professor Gregory Lane.
A Career in Economics: It's Much More than You Think
8:39
Much more than finance, banking, business and government, a degree in economics is useful to all individuals and can lead to many interesting career choices. These four diverse individuals offer their insights on how a background in economics can be a tool for solving very human problems.