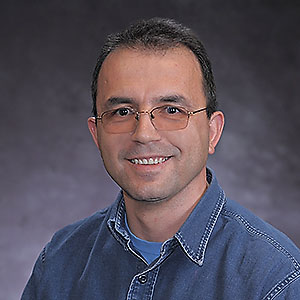 Artur Elezi

Associate Professor and Department Chair, Mathematics and Statistics Mathematics & Statistics
Degrees

MS, University of Tirana
PhD, Oklahoma State

Bio

Prior to coming to AU in 2002, Dr Elezi held postdoctoral positions at Stanford University and Brigham Young University. His research interests are in string theory/high energy physics and more recently in coding theory and cryptography. Currently he is interested in algebraic geometry codes.

Dr Elezi is past President of Albanian-American Academy and currently serves as the Interim President of Research Institute of Science and Technology.