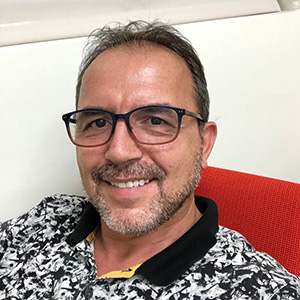 Artur Elezi

Assoc Professor Department of Mathematics & Statistics
Degrees

MS, University of Tirana, Albania.

PhD, Oklahoma State University

Bio

Prior to joining AU in 2002, Dr Elezi held postdoctoral positions at Stanford University and Brigham Young University. His training is in applications of Algebraic Geometry in High Energy Physics, especially String Theory. His current research interests are in algebraic classical and quantum coding theory and in the intersection theory of the moduli spaces of curves.





Dr Elezi is founder and past President of Albanian-American Academy. He serves as Editor-in-Chief of Albanian Journal of Mathematics.
Spring 2023
MATH-170 Precalculus Mathematics

MATH-222 Calculus II