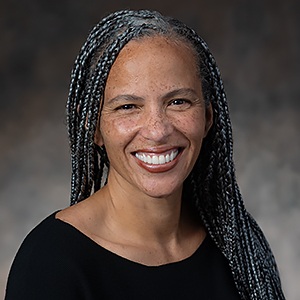 Raychelle Burks

Assoc Professor Department of Chemistry
Degrees

PhD, Chemistry, University of Nebraska - Lincoln;
MFS, Forensic Science, Nebraska Wesleyan University;
BS, Chemistry, Northern Iowa University

Bio

After working in a crime lab, Dr. Burks returned to academia, teaching, and forensic science research. An analytical chemist, she enjoys the challenge developing detection methods for a wide-variety of compounds. Her research team is focused on the development of colorimetric and luminescent sensor arrays for the detection of analytes of mainly forensic and national security interests with accompanying image and chemometric analysis. To maximize the portability of their analytical systems, Dr. Burks' team uses laptops, tablets, and smartphones for image collection and data processing. Beyond forensics and national security, there are a variety of fields where low cost and reliable rapid screening methods are needed. Dr. Burks collaborates with colleagues in a variety of fields in furtherance to provide application-specific sensing systems employing portable, imaging-based detection. Beyond the lab, Dr. Burks is a popular science communicator, appearing on TV, in podcasts, at large genre cons such as DragonCon and GeekGirlCon. She also writes a science-meets-true crime column called "Trace Analysis" for Chemistry World, the magazine of the Royal Society of Chemistry. She is a member of a number of local, national, and international committees, task forces, and projects focused on social justice and STEM.
Spring 2023
CHEM-110 General Chemistry I

CHEM-250 Criminalistics, Crime & Soc
Fall 2023
CHEM-250 Criminalistics, Crime & Soc

CHEM-405 Separation Science