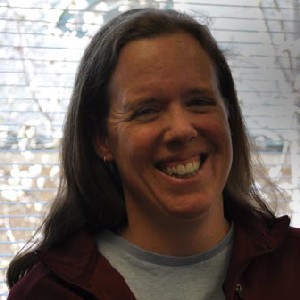 Elizabeth Malloy

Associate Professor Department of Mathematics and Statistics
Degrees

(1) Doctor of Philosophy, Statistics, University of New Mexico

(2) Master of Arts, Mathematics, University of New Mexico

(3) Bachelor of Science, Electrical Engineering, Virginia Polytechnic Institute and State University

Favorite Spot on Campus

On my bike!

Book Currently Reading

Carl Sagan's The Demon-Haunted World: Science as a Candle in the Dark

Bio

I am an applied statistician with a primary focus in biostatistics. My main interest is in applications to occupational and environmental health settings, although I have had the privilege of working with a broad spectrum of researchers from many disciplines. My methodological work has primarily been in smoothing methods for estimating non-linear exposure-response relationships in different contexts, such as survival models and functional linear models.