Master of Science in Data Science
Ready or not, we are living in a data-driven world. Every sector in our global economy is using data to make better management and policy decisions. The US Bureau of Labor Statistics projects a 36% increase in data science jobs from 2021 to 2031 — with DC having the nation's highest concentration of data science positions. Forbes and Glassdoor consistently rank Data Scientist at or near the top of all professions for job-satisfaction and median base salary at $120,000.
Data scientists have leadership roles in business, e-commerce, energy, entertainment, manufacturing, media, science, security, telecommunications, and politics. In government, data scientists inform policy decisions. In public health, data scientists detect disease outbreaks. In finance, big data is analyzed to determine risk and make economic projections. Environmental scientists use data science to understand the impact of human activity on the planet. And in business, data scientists help improve efficiency and increase sales.
Across public, private, and nonprofit sectors, big data is making a big difference. Those with the right skills will lead this change. American University's MS in Data Science offers students these skills through a diverse set of courses in a flexible, innovative learning space that takes full advantage of the Washington, DC, location.
Design Your Own Data Science Niche
Choose from primary coursework tracks including
Applied Public Affairs
Business Analytics
Computer Science
Cybersecurity
Environmental Science
Finance
International Economic Relations
Investigative Journalism
Microeconomic Analysis

While pursuing their primary track, students will master both the theoretical knowledge and practical skills used by data scientists in academia, industry, and government.
Core courses such as Statistical Machine Learning, Data Science, and Statistical Programming in R will train students to clean, process, visualize, and archive modern datasets, including text, imagery, and biometric data, apply machine learning algorithms to real data, and use the mathematical and statistical language of data scientists, leading to the DATA-793 Practicum, working directly with faculty and other researchers' ongoing projects.
Learn more about the Data Science MS admissions and coursework details or outcomes and graduation data.
Knowledgeable Faculty Dedicated to Your Success
Courses are taught by the same knowledgeable, innovative, and widely published professors who teach our master of arts, master of science, and undergraduate courses. You will learn the theories of data science and practical skills from respected experts in the field: Data Science Faculty.
Work, study, and make a difference in the nation's capital
Consistently ranked as one of the best cities for job seekers, Washington, DC, offers data scientists unparalleled access to private– and public–sector opportunities. AU's campus is minutes from industry giants such as  Deloitte Consulting, Amazon, Booz Allen Hamilton, National Institutes of Health, BNY Mellon, Cambridge Associates, Lockheed Martin, and the Peace Corps. Our graduates start with a foot in the door, thanks to the university's institutional relationships with government agencies, locally-based companies, and nonprofit organizations.
Respected Positions in a Growing Field
Data scientists use their skills to find critical patterns and link them to business goals. They provide  employers with such valuable insights. As a result, demand for data scientists is growing in nearly every sector. Data scientists are highly sought after and well paid. In this program, you will develop the skills to visualize and analyze data in any field. There are limitless applications for the skills you will gain from an MS in Data Science.
Marketable skills include how to
Use Data Science methods to create ethical, data-driven solutions for real problems in diverse fields
Integrate specialty domain knowledge with acumen in mathematics, statistics, and computing
Develop reproducible analyses using modern statistical/programming methods and tools 
Collect, clean, and organize large amounts of data from open data sites, through APIs, via web scraping or from SQL-based databases 
Create meaningful visualizations and graphics of quantitative and categorical data 
Apply appropriate statistical methods to build, analyze, test, and validate models of large data sets  
Apply advanced regressions methods for multivariate regression 
Develop machine learning solutions using statistical and quantitative methods 
Build and deploy web-based apps for interactive analysis
Communicate complex ideas on data and solutions to diverse audiences orally and in writing
Conduct ethical reviews of data sources and applications to identify potential issues and solutions 
Collaborate as a member of a team to complete projects on time to the desired quality
Code proficiently with R, Tidyverse, R Shiny, R Markdown, R Studio, Python, HTML, CSS, SQL
The program is open to all students with a bachelor's degree from an accredited institution that have a cumulative grade point average of at least a 3.00 (on a 4.00 scale). Students without sufficient mathematical background as determined by the program directors may be required to complete a mathematical boot camp prior to starting the program.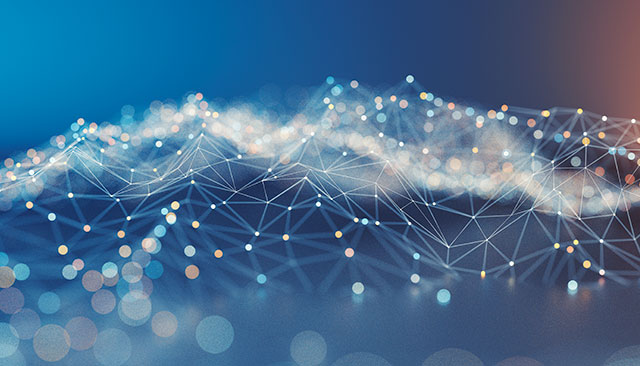 Supporting research in the production, analysis, and storage of 21st Century data types.
00:02:09
Explore our MS in Data Science
Discover CAS: The Sciences
00:02:05
Explore our community of scientists.
Video Take a Video Tour.
Please send me information