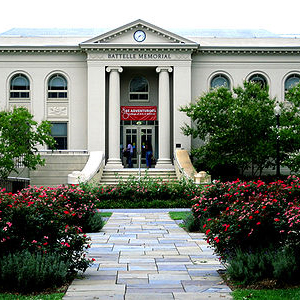 Kay Mussell

Prof Emerita Literature
Degrees

PhD & MA, American Civilization, University of Iowa<br>BA, English Education, University of Iowa

Bio

Kay Mussell joined AU in 1974 and has held multiple positions, including Professor of Literature and American Studies; Director of the American Studies, College Writing, and Honors Programs; and Associate Dean positions in the College of Arts and Sciences and the Office of the Dean of Academic Affairs. She was Dean of the College from 1999-2009. She is the author of Women's Gothic and Romantic Fiction: A Reference Guide and Fantasy and Reconciliation: Contemporary Formulas of Women's Romance Fiction. She has also published articles and book reviews on women's popular culture, American foodways, and higher education. A multiple American University award winner, Mussell has received the CAS: Faculty-Administrator Award (1996) and Contributions to Academic Development (1990). In 2007, she was honored by the University of Iowa with a Distinguished Alumni Achievement Award.
Partnerships & Affiliations
Society for the History of Authorship, Reading, and Publishing
Member

American Studies Association
Member

University of Massachusetts Press
Manuscript Reader

Studies in Popular Culture
Advisory Board Member

Para*doxa: Studies in World Literary Genres
Editorial Board Member
Scholarly, Creative & Professional Activities
Honors, Awards, and Fellowships
   
University of Iowa with a Distinguished Alumni Achievement Award (2007)
   
College of Arts and Sciences: Faculty-Administrator Award (1996)
   
College of Arts and Sciences: Contributions to Academic Development (1990)
   
University Faculty Award for Outstanding Contributions to Academic Development (1986)
   
University Faculty Award for Outstanding Service (1980)
   
College of Arts & Sciences: Outstanding Academic Program Development (1978)
Selected Publications
   
Women's Gothic and Romantic Fiction: A Reference Guide
   
Fantasy and Reconciliation: Contemporary Formulas of Women's Romance Fiction.
   
Ethnic and Regional Foodways in the United States:  The Performance of Group Identity (coeditor)
   
North American Romance Writers (coeditor)