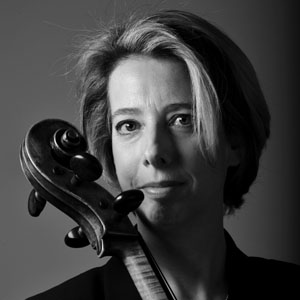 Nancy Snider

Director, Music Program Department of Performing Arts
Additional Positions at AU

Hurst Senior Professional Lecturer
Director, AU Chamber Players (chamber music ensembles)
Director, Music Program; Applied Music Program

Degrees

BM, Cello Performance, The Catholic University of America (cum laude) L'Ecole Superior, Conservatoire Europeen de Musique de Paris (student of Mark Drobinsky)

Bio

Cellist Nancy Jo Snider is a member of the Opera Lafayette Orchestra and performs regularly in a variety of chamber and period instrument ensembles in venues ranging from The John F. Kennedy Center for the Performing Arts, Jazz at Lincoln Center's Rose Theatre and L'Opèra Royal de Versailles, to experimental stages and living rooms. In addition to her recording/performance projects with Opera Lafayette, performance highlights have included collaborations with Trisha Yearwood, Miřenka Čechová (Spitfire Company, Czech Republic), Modern Musick, Shakespeare Theatre, Folger Consort, Washington Early Music Festival, Washington Ballet, Washington Bach Consort and VERGE. She is a passionate advocate for new music and co-founded the new music collective INTERFERENCE with Steve Antosca and William Brent in 2015. Ms. Snider is proud to be the Director of the Music Program at American University where she received the Outstanding Teacher of the Year in an Adjunct Appointment Award in 2005. Currently, she serves on the full-time music faculty of American where she holds the position of Senior Professorial Lecturer. Ms. Snider performed in South Africa with the Spitfire Company at the 2013 National Arts Festival where the production was awarded "Best Overseas Production." She has enjoyed continued performing opportunities in New York, France, South Africa and Russia in the past year and was recently in St. Petersburg, Russia as a Fellow of the Likhachev Foundation. While there, she delivered a lecture at St. Petersburg State University about music in the 21st century. Fall 2016 was busy and included numerous residencies, Folger Consort performance (accompanying Derek Jocobi), a lecture at the Hirschhorn on Music in the work of Icelandic artist Ragnar Kjartensson and performances of Steve Reich's music ('cello Counterpoint and Different Trains) to celebrate his 80th birthday year.
Spring 2020
CORE-105 Complex Problems Seminar: Electric Music Since Edison

MUS-001 Applied Music Performance Lab

MUS-021 Private Instrument Study: Cello

MUS-022 Private Instrument Study: Cello

MUS-121 Private Instrument/Vocal Study: Cello

MUS-122 Private Instrument/Vocal Study: Cello

MUS-792 Private Instrument/Vocal Study: Cello

PERF-100 Introductory Music Colloquium
Summer 2020
PERF-205 Masterpieces of Music
Fall 2020
CORE-105 Complex Problems Seminar: Electric Music Since Edison

MUS-001 Applied Music Performance Lab

MUS-021 Private Instrument Study: Cello

MUS-022 Private Instrument Study: Cello

MUS-121 Private Instrument/Vocal Study: Cello

MUS-122 Private Instrument/Vocal Study: Cello

MUS-791 Private Instrument/Vocal Study: Cello

MUS-792 Private Instrument/Vocal Study: Cello

PERF-446 Senior Colloquium in Music
Partnerships & Affiliations
Sitar Arts Center
Outreach, work with at-risk youth in the arts

Washington Conservatory of Music
Advisory

Spinoza Practice Club: Because Practice is its Own Reward!
Facilty Advisor
Scholarly, Creative & Professional Activities
Recordings
Gluck: "Orphée et Euridice" (2005)
Sacchini: "Oedipe à Colone"  (2006)
Rameau: "Airs and Dances" (2007) 
Lully: "Armide" (2008)
Professional Services
Opera Lafayette
Washington Bach Consort
Cantate Chamber Singers
Washington Ballet
Modern Musick