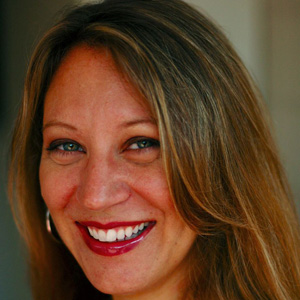 Rachel Louise Snyder

Associate Professor Department of Literature
Degrees

MFA, Creative Writing, Emerson College
BA English/History, North Central College

Languages Spoken

English, some Khmer, some Spanish

Favorite Spot on Campus

I'll never tell!

Bio

Rachel Louise Snyder is a writer, professor and public radio commentator. Her first book Fugitive Denim: A Moving Story of People and Pants in the Borderless World of Global Trade was published in 2007 by WW Norton. An excerpt of the book –aired on This American Life and won an Overseas Press Club Award. Her second book, a novel set in Oak Park, Illinois and entitled What We've Lost is Nothing will be published in January, 2014 by Scribner. Snyder's print work has also appeared in the the New Yorker, New York Times magazine, Slate, Salon, the Washington Post, the Huffington Post, the Chicago Tribune, Men's Journal, Jane, Travel and Leisure, the New Republic, Redbook and Glamour. She hosted the nationally-syndicated global affairs series "Latitudes" on public radio, and her stories have aired on Marketplace and All Things Considered. Snyder has traveled to more than 50 countries and lived in London from 1999 – 2001 and in Phnom Penh, Cambodia from 2003 - 2009. In the summer of 2009, she relocated to Washington, DC, where she is currently an assistant professor in the MFA creative writing program at American University.
Scholarly, Creative & Professional Activities
Selected Publications
New York Times Magazine
National Public Radio's "All Things Considered
Public Radio International's "This American Life"
American Public Media's "Marketplace"
New Republic
Redbook
Men's Journal
Glamour
Chicago Tribune
Honors, Awards, and Fellowships
Lowell Thomas Award, Overseas Press Club, Best Interpretation of International Affairs
Society for Professional Journalists, General Excellence
Media Appearances
Marketplace
The World
This American Life
Chicago Magazine
Chicago Public Radio
Los Angeles Times
Chicago Tribune
Bloomberg News
Christian Science Monitor
Publisher's Weekly
Area of Expertise
Content is not available at this time.