Health Studies
4400 Massachusetts Avenue NW
Washington
,
DC
20016
United States
Kathleen Holton, PhD, MPH
Dr. Holton is a Nutritional Neuroscientist at American University. She studies the negative effects of food additives on glutamatergic neurotransmission, as well as the protective effects of certain micronutrients against excitotoxicity, with the aim of optimizing neurological function through dietary treatment.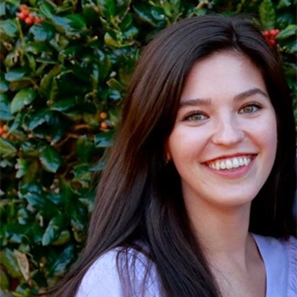 Anna Kirkland
Anna's past research investigated the effects of artificial food coloring on brain wave activity (EEG), cognitive functioning, and symptoms of ADHD in college students with and without ADHD. This study found that exposure to artificial food coloring, relative to placebo, differentially changed mid- and high-frequency brain waves and negatively affected symptoms of ADHD, but only in college students diagnosed with ADHD. This pilot study was the first to investigate the effects of artificial food coloring on young adults with ADHD and utilized both objective and subjective measures of brain functioning. Currently, Anna is the doctoral graduate student working on the GWI clinical trial investigating a low glutamate diet as a treatment for GWI. She is collecting and analyzing the EEG, magnetic resonance spectroscopy (MRS), and cognitive functioning data for her dissertation research project.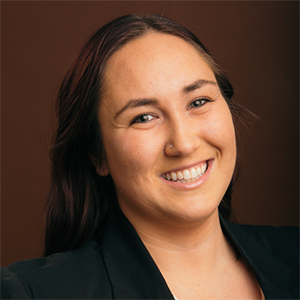 Gabrielle Sarlo
Gabrielle Sarlo is a PhD student in the Nutritional Neuroscience lab who is investigating dietary therapy treatments for epilepsy. Her master's research was a retrospective study done in collaboration with Children's National Medical Center that aimed to assess the efficacy of ketogenic diet variants for treating pediatric epilepsy patients. The results of this work demonstrated efficacy of the ketogenic diet for seizure reduction and improved motor function, development, and cognition; however, side effects of the diet appear to be limiting its use clinically, suggesting the need for less restrictive dietary treatment options in epilepsy. For her doctoral research, Gabby will be evaluating the effectiveness of a low glutamate diet, which restricts the intake of free glutamate (mostly in the form of food additives), while also maximizing micronutrient and antioxidant intake, as a potential adjunct treatment for refractory childhood epilepsy. The primary aim of the study is to assess the efficacy of a low glutamate diet on seizure occurrence, severity, and duration. The study will also investigate the effect of the diet on quality of life, cognition, brain wave activity (using EEG), and non-seizure improvements.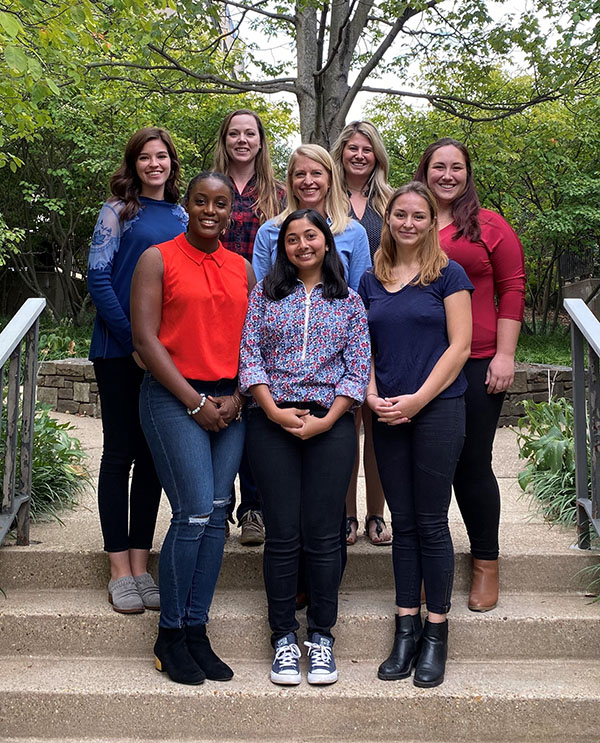 Undergraduate Students
Michelle Joyce
Tija Passley
Prairie Fiebel
Shalini Ramachandra
Staff
Elizabeth Brandley
Meissa Wheeler
Madison Ballachino
Stephanie Tam
Mackenzie Langan
Andrea Lopez
Nyah Collier