Achievements
Robyn Rafferty Mathias Student Conference Winners Announced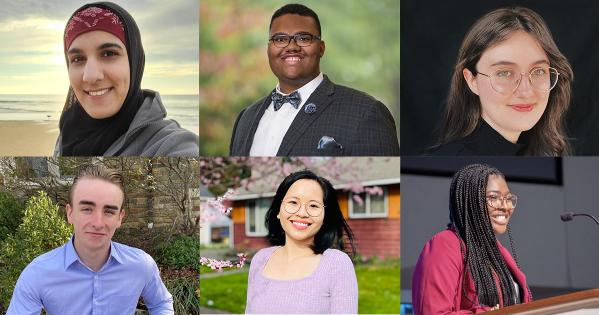 For thirty-one years, the Robyn Rafferty Mathias Student Research Conference has been offering students a competitive forum to present their scholarly and creative works to faculty, judges, and peers.
Last year, the conference planning was moving ahead as usual when the global COVID-19 pandemic began, and organizers had to move quickly to adapt the conference to the virtual space. Despite the challenges, more than 60 students presented their work to more than 700 virtual attendees.
Conference organizers designed this year's event to build on last year's success. They added introductory remarks and a lunchtime plenary session. They also carefully considered the best ways to address ongoing challenges emanating from the pandemic. Instead of the usual sections for poster presentations and panel discussions, this conference asked students to indicate whether their work was a work in progress ("workshop") or finished research. This allowed guests and judges to give appropriate feedback to the students whose work may not have had the usual amount of exposure and critique.The conference kicked off with a statement by Núria Vilanova, Associate Dean of Undergraduate Studies. The lunchtime plenary session began with a warm welcome from College of Arts and Sciences Interim Dean Max Paul Friedman (History). The session was moderated by Kim Blankenship, Associate Dean and Professor of Sociology, and featured Kathleen Holton (Public Health), Phil Johnson (Physics), Tim Doud (Studio Art), and Zoë Charlton (Studio Art) as panelists. They discussed the many forms of research and how to navigate challenges in the research process. The conference closed with Craig Hinkley from WhiteHat Security, a 2021 Mathias Conference Sponsor, to discuss how research plays a critical role in decision-making for careers, businesses, and more.
The conference was sponsored in part by a generous grant from the late AU trustee and alumna Robyn Rafferty Mathias, as well as by the NASA District of Columbia Space Grant Consortium and WhiteHat Security.
The 2021 winners are as follows:
Undergraduate Humanities Workshop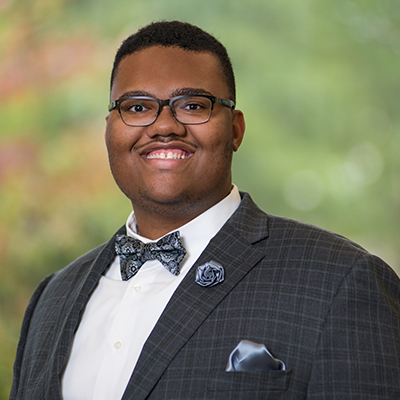 Isaiah Washington
Sophomore, Literature and Political Science
Our Black Ophelias and Poseidons: Identifying an Aquatic Sovereign State for the Black Community in Film
Advisor: Dolen Perkins-Valdez
Graduate Humanities Workshop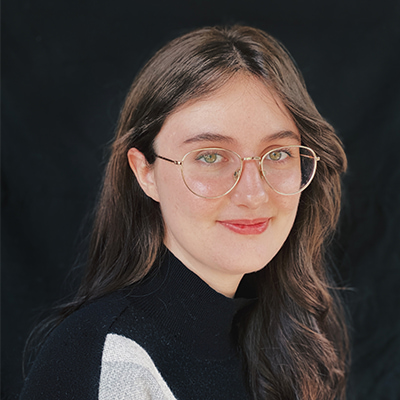 Taylor Morris
MA: Art History
Confronting the Woman Question: Käthe Kollwitz's Nieder mit den Abtreibung-Paragraphen (Down with the Abortion Paragraphs), the KPD, and the Abortion Debate in Weimar Germany
Advisor: Juliet Bellow
Undergraduate Social Sciences Workshop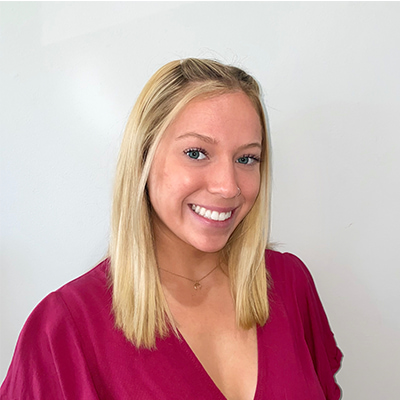 Alena Quinn
Senior, Psychology
Facial processing in pediatric social anxiety disorder: exploring neural responses across differing negative emotions
Advisor: Laurie Bayet
Graduate Social Sciences Workshop
Katherine Casey
PhD: Behavior Cognition and Neuroscience
Neonatal imitation of caregivers at home: A feasibility pilot
Advisor: Laurie Bayet
Undergraduate Sciences Workshop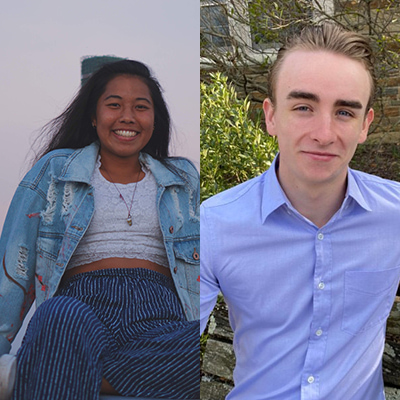 Lexie Rista and Archibald Latham
Junior, Computer Science and Sophomore, Computer Science
Using Machine Learning to Uncover the Hidden Information in Images
Advisor: Leah Ding
Graduate Sciences Workshop
Huong Doan
MS: Data Science
Evaluating Data Poisoning Attack on Machine Learning Models
Advisor: Leah Ding
Undergraduate Humanities Final Work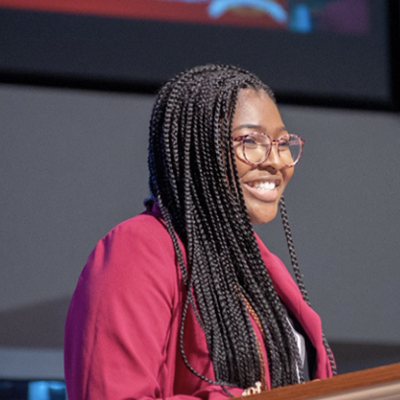 Dominique Dempsey
Senior, International Relations and Dance
Dancing Through Colorism: Finding Empowerment Through Movement
Advisor: Britta J. Peterson
Graduate Humanities Final Work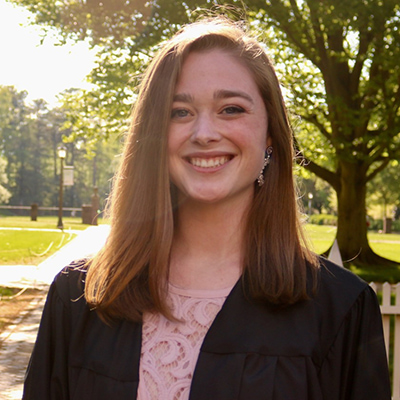 Keira McCarthy
MA: Art History
Deceptively Traditional: The Illusory Radicalism of the Cyborg in Contemporary East Asian Media
Advisor: Ying-chen Peng
Undergraduate Social Sciences Final Work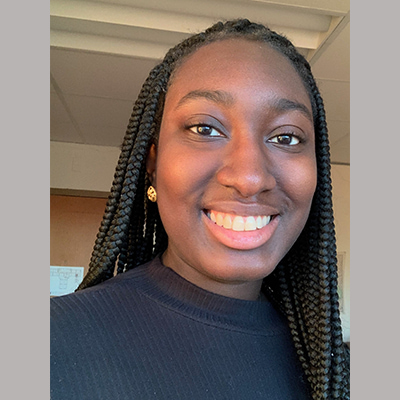 Coura Fall
Junior, Political Science and International Studies
Images of Integration: The Clash of Black Bodies with White Spaces
Advisor: Celine-Marie Pascale
Graduate Social Sciences Final Work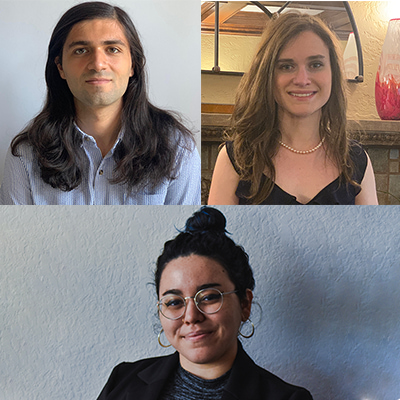 Daniel Jenks, Jessica Chaikof, Stevon Felton, and Isabella Goris
MA: Sociology Research and Practice
Trauma Exposure and Mental Health Outcomes of Unaccompanied Central American Youth in the Washington, D.C., Metropolitan Area
Advisor: Ernesto Castañeda
Undergraduate Sciences Final Work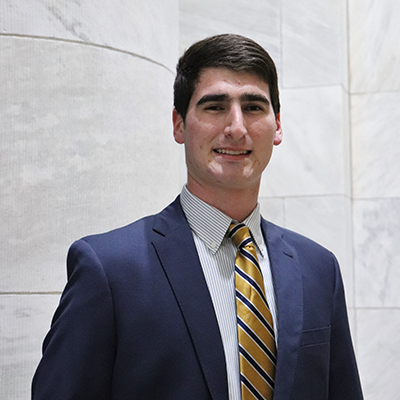 Evan Steinberg
Senior, Statistics and Political Science
Accuracy of an iPhone app in detecting radiographic breast findings in low-income countries
Advisor: Elizabeth Malloy
Graduate Sciences Final Work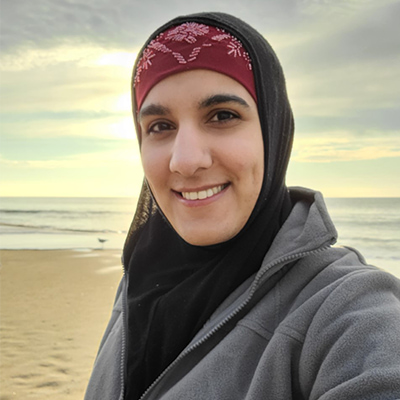 Harmain Rafi
PhD: Behavior, Cognition, and Neuroscience
Characterizing Novel Carbon Fiber Multi Array Electrode using Fast Scan Cyclic Voltammetry
Advisor: Alexander Zestos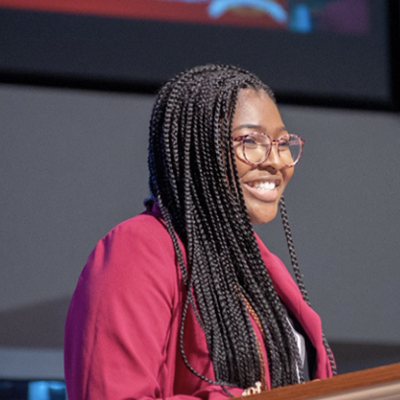 Dominique Dempsey
Senior, International Relations and Dance
Dancing Through Colorism: Finding Empowerment Through Movement
Advisor: Britta J. Peterson